June 01, 2019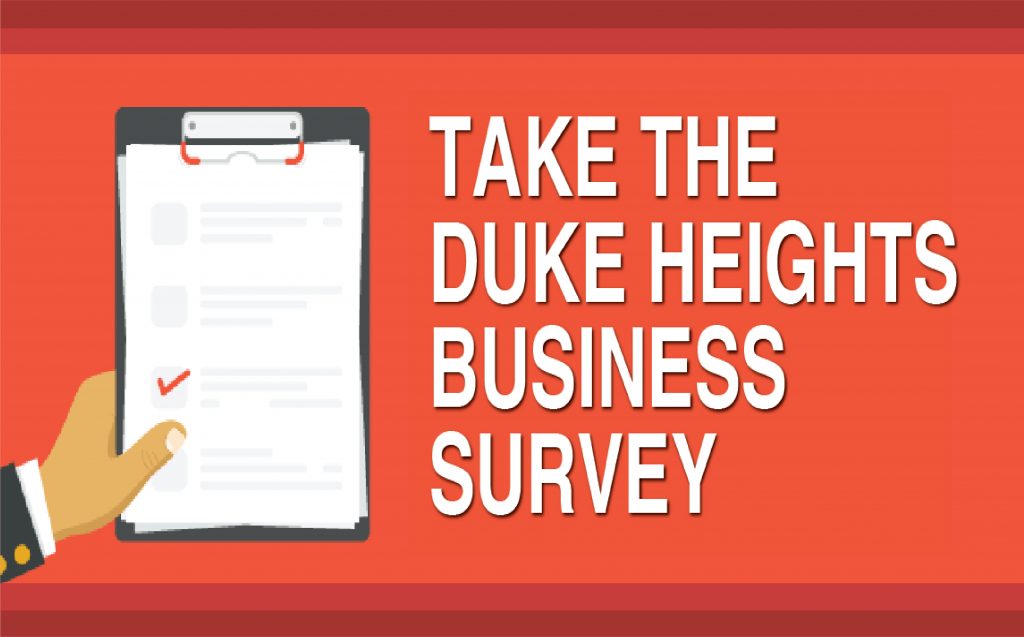 Each summer, our team of field researchers conduct on-site interviews with businesses located in DUKE Heights BIA to find out how the BIA can better support you, our members. Your needs and views assist us in prioritizing how Duke Heights can better help the businesses and community in our area.
The goal of the survey is to:
• Gather the needs and perceptions of local business owners
• Identify what businesses need to thrive in our area
• Inform businesses of services and programs Duke Heights currently provides
• Aid in planning and delivering support services for businesses and enterprises located in the DUKE Heights BIA
All businesses located in DUKE Heights BIA are invited to participate in this survey. Our representatives will be visiting your premises during May 30 – July 25, 2019 to conduct this brief survey. Dedicating a few minutes of your time to complete the survey can have a direct impact in meeting the needs and services of your business and the greater business environment in which your business resides. If you are not available for an in-person interview, you may follow the link below and fill out a digital version of the survey.
We understand that confidentiality is important to you. That is why the law and our own security policies strictly protect the confidentiality of participants in our surveys. The survey data will only be reported in aggregate form to show employment patterns without revealing information about individual businesses. The individual responses related to the BIA services will be used only to extend relevant services to specific organizations.
Your participation is pivotal in the success of this survey and its intended outcome. If you have any questions about the survey, please e-mail DUKE Heights BIA at: info@dukeheights.ca.
If you own or manage buildings, please allow our surveyor to visit business occupants.