August 01, 2018
Griffin Centre Mental Health Services is delighted to announce their third annual EMBODY YOGA fundraiser!
Griffin Centre is an accredited non-profit, multi-service, mental health agency located in the DUKE Heights BIA. They provide flexible and accessible services to youth, adults and their families.
EMBODY YOGA is a family friendly yoga fundraiser providing two sessions of different yoga styles, forms and techniques in which participants can use to improve fitness, reduce stress, and stay healthy, all while raising funds for mental health!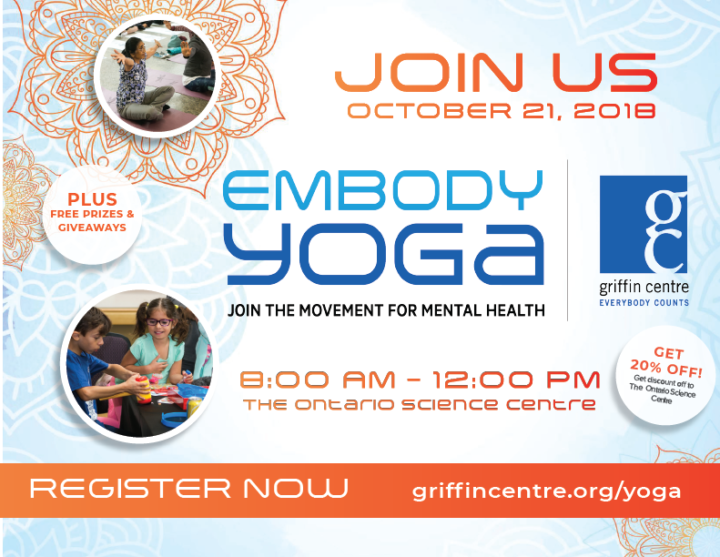 Come out and engage in exercise, practice positive mental health and help them reach their goal of raising $86,000 together for Griffin Centre Mental Health Services! Money raised through EMBODY YOGA will support future programs and services for youth and adults with complex mental health challenges and/or developmental disabilities.
Register, create or join a team and start fundraising NOW at www.griffincentre.org/yoga
Date/Time: October 21 from 8:00 AM – 12:00 PM
Where: The Ontario Science Centre