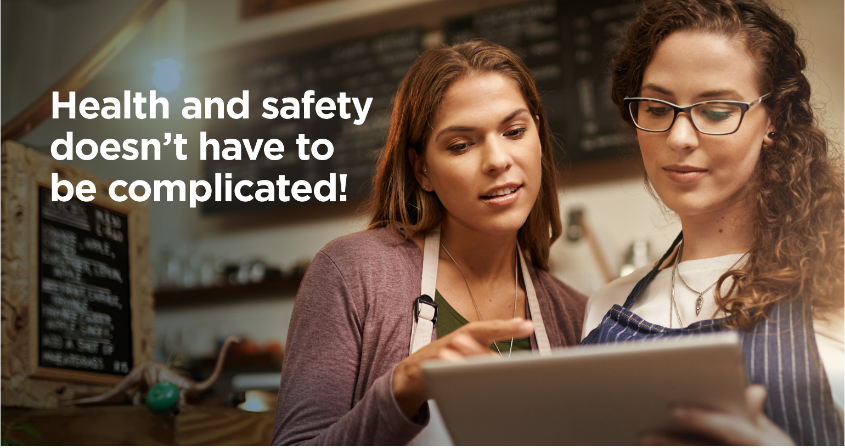 As employers start to plan for the re-opening of their physical workplaces, and as we move toward a "new normal", the primary focus of the re-opening process must be grounded in health and safety considerations to protect the workplace from the spread of COVID-19 now and in the future, recognizing the risk of a possible second wave. Employers have a duty under Occupational Health and Safety (OH&S) legislation to protect the health and safety of their workers. To meet their obligations and provide a safe workplace, employers need to update and implement new health and safety policies and practices in their workplaces to address the risks associated with the COVID-19 pandemic.
DUKE Heights BIA with Workplace Safety and Prevention Services (WSPS) is offering Free Small Business Advisory Services that matches small businesses (with less than 20 employees) with a Canadian Registered Safety Professional (CRSP) ®. This advisor will help you as an employer improve health and safety in your business using simple, easy to implement solutions.
Workplace Safety & Prevention Services (WSPS) is a not-for-profit organization and a proud partner of Ontario's occupational health and safety system, a trusted safety advisor since 1917 committed to protecting Ontario workers and businesses., WSPS has a rich history of making Ontario workplaces safer by helping businesses understand their risks and legal obligations to stay in compliance and build safer workplaces.
Benefits of the Program:
Cost: The program is FREE for all the businesses that are selected!
Support: An expert health and safety advisor will help and guide the employer through the short program
On-Site Advice: On-site professional assistance from advisors will be provided at times that work for you. (Due to current social distancing guidelines, a video/virtual meeting is preferred for the first initial meeting with your assigned advisor)
What's Involved?
Time: Over a series of communications, you will spend approximately 10 hours working with your advisor at times convenient for you.
Review: The advisor will work with you to review the current status of health and safety in your business, including a workplace walk-through to prevent potential accidents.
Implementation: Listen to suggestions and new ideas from the advisor and implement changes that you feel are needed to improve your business.
Follow-up: Keep the momentum going by sharing learnings with workers and continue to improve the health and safety of your business.
If you are a local business in the BIA with less than 20 employees and want to take advantage of this service, please submit your filled application via e-mail to denise.lam@wsps.ca.
[maxbutton id="21"]