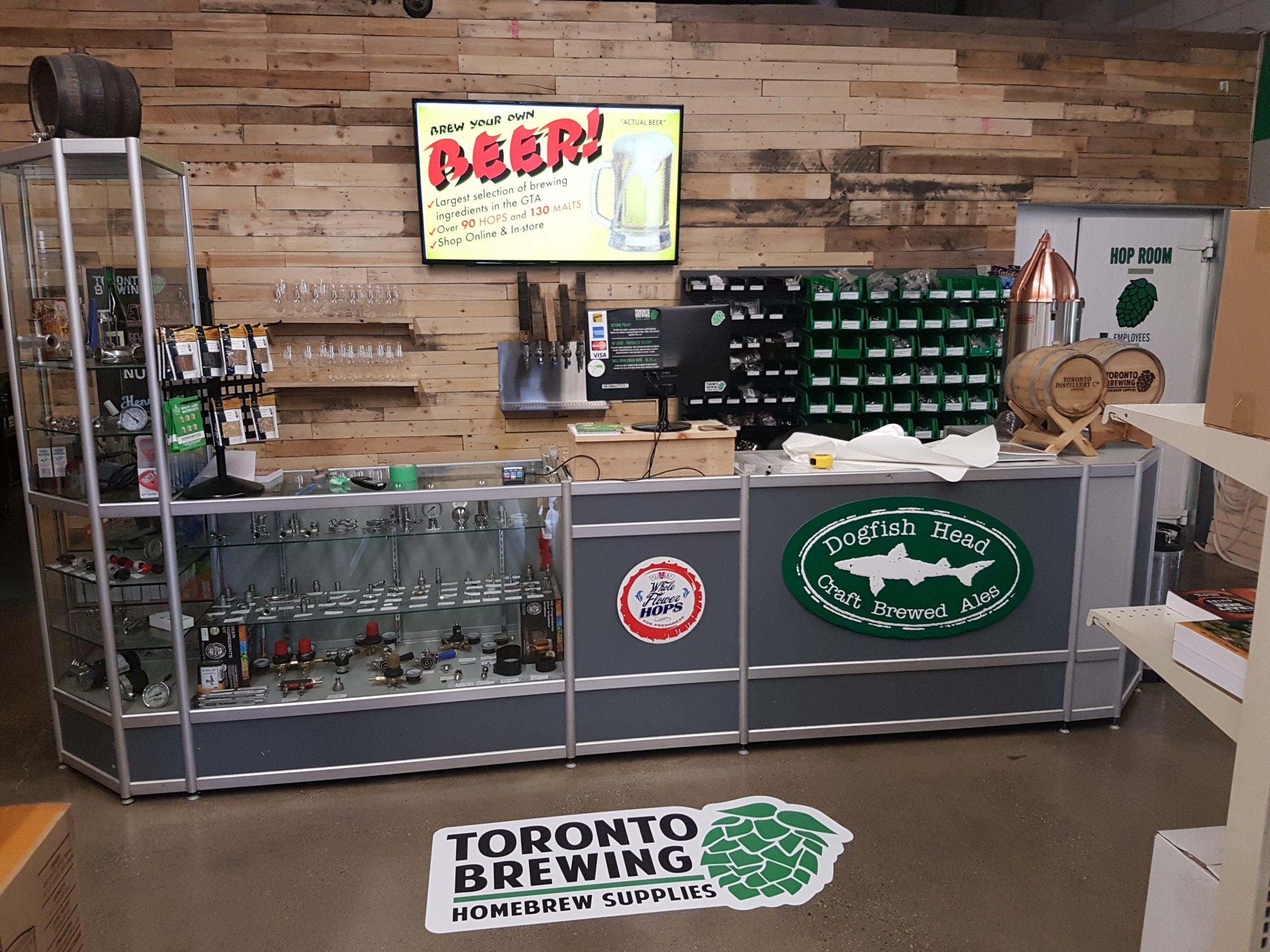 Founded in 2011, Toronto Brewing is now one of Canada's largest homebrew supply stores for beer brewing and wine making equipment. Carrying everything from Starter Kits to microbrewing equipment, the company's Retail location located at Sheppard and Chesswood is open 7 days a week with over 1,500 items in stock! The Toronto Star calls Toronto Brewing, "...like the Whole Foods of brew-your-own beer with fresh, whole, exotic ingredients...".
Whether it's for entertaining guests or you are looking for a unique and thoughtful gift, finding ways to stand out can be challenging. Toronto Brewing offers classes, supplies and all the equipment necessary to brew your own beer at home!
For a gift, you can give a starter kit with recipe books, equipment and the ingredients to make their own signature home brew. You can also get one for your special occasion to serve guests your own masterpiece. With the largest selection of hops, malts and yeast in Toronto, there really is no limit to your creativity. For restaurants and entertainment venues, they offer bulk quantities of ingredients and supplies, so you can offer customers a signature house brew for their occasions. Order online or visit the retail location open seven days a week.
For further information about Toronto Brewing, please contact Zack Weinberg:
E-mail: info@torontobrewing.ca
Phone: (416) 901-3900
Website: torontobrewing.ca
Address:3701 Chesswood Drive Unit 115
Toronto, ON M3J 2P6