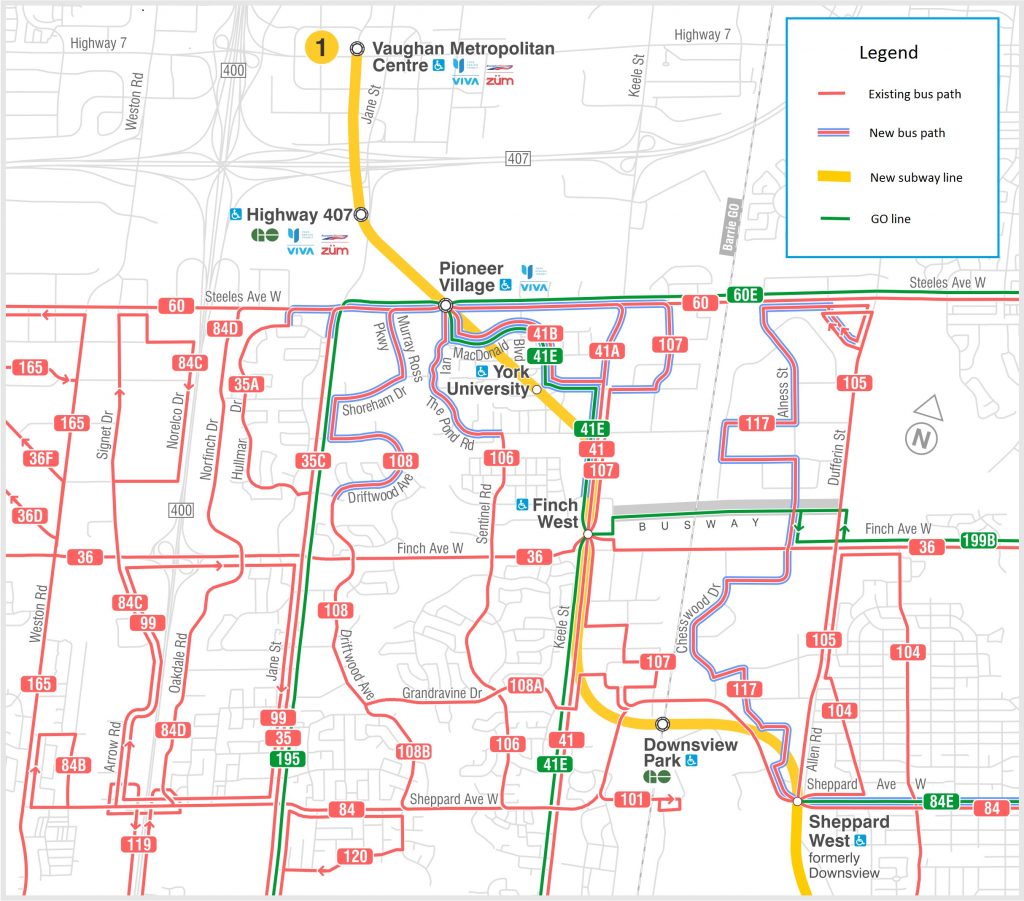 The community is excited about the upcoming new subway route through our community. The new route features stops at Sheppard and Chesswood (interfacing with the GO train), Keele and Finch, York University, Steeles (east of Jane), Highway 407 and Jane, and Highway 7 and Jane.  This important and long awaited project will better connect us to the rest of the city and GTA as a whole.
The new subway will bring changes to local bus routes including the 41, 106, 107, 108 and others.  In December 2016, I hosted a community information meeting with TTC, YRT and VIVA staff at York Gate Mall to hear community input and answer questions.The TTC has provided a map of the proposed bus route changes that I have included in this article.
For more information, please contact the TTC at 416-393-3030 or visit www.ttc.ca/bus_survey.
As always, please feel free to contact my office at 416-338-5335 or at councillor_perruzza@toronto.ca should you require help or information on city issues.