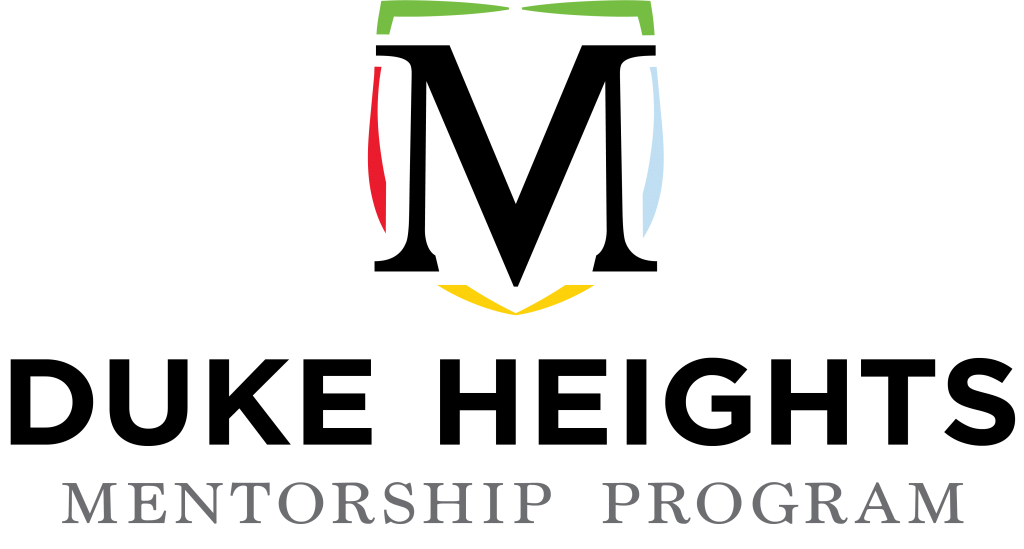 Small & Medium-sized Businesses
If you are a small or medium business in the DUKE Heights Business Improvement area (East to West, between Keele and Dufferin Streets, and North to South between Steeles and Sheppard Avenues), you qualify to join the FREE DUKE Heights Business Improvement Area (BIA) Small Business Mentorship Program.
The DUKE Heights Business Mentorship program for small businesses is an initiative from the DUKE Heights Business improvement area to boost and enhance the future success and sustainability of businesses in our BIA. The mentorship program forms part of the BIA's economic development strategy which aims to improve the success and sustainability of businesses in the area.
The mentorship program will pair an experienced businessperson or specialist with needy businesses to provide guidance, advice, and support through a structured program framework that will cover all aspects of the business. The program will help small businesses overcome current challenges and improve growth and profitability.
The Small Business Mentorship Program is designed and structured on a modified Business Builder framework which aims to help small business owners create and drive successful business growth and profitability strategy.

Key Program Activities & Goals
The program includes the following main activities and goals:
Creating an effective business strategy from the owner's aspirations and goals
Breaking the overall business goals into actionable and discrete activities to help the business improve:

Business growth
Customer numbers
Financial stability, profitability, and margins
Marketing and sales
Operations and efficiency
Product design and development
In addition to guidance and advice, each small business accepted in the FREE small business mentorship program will be eligible for the following:
Free business website
Free Digital marketing on social media and digital platforms
Free Billboard Advertising
Free Business evaluation and benchmarking
Free access to the business toolkit
Free profile and article in our newsletter and other print media
Free security services
Free consultation with a registered accountant to help with financial planning or grant applications
Free access to business webinars and networking events
Our volunteer business mentors will spend a few hours with you every week/month not only covering the different aspects of business covered above but also sharing with you the insights and knowledge they have gained throughout their lives in running or being part of successful businesses.
Apply

Now to Find A Mentor
The program is currently accepting new applications from small and medium businesses in the BIA. The requirements to enter the program are listed below:
The Business must be a going concern for at least six months.
The business can be of any sector or industry.
The business should have at least one full-time employee and either lease or own property within the boundaries of the BIA.
The business owner must show a willingness and commitment to work with the business mentor to improve and grow their business.
Mentees will be selected based on various criteria in addition to the requirements stated above such as potential match and alignment with our mentors and overall business potential. Shortlisted mentees may be required to present their business to a panel of potential mentors as part of their final selection to the program.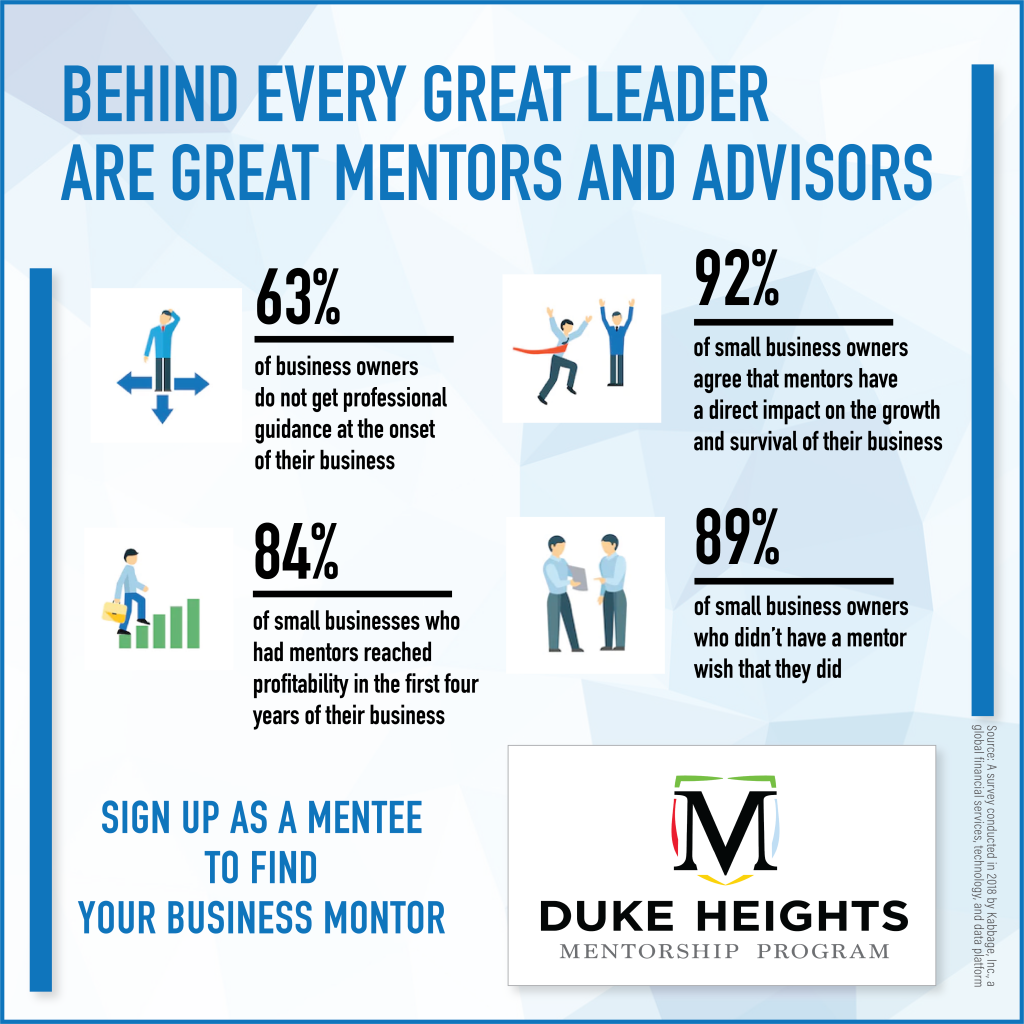 If you are dedicated to growing your small business, the DUKE Heights Small Business Mentorship Program can help you in growing your successful business. Please remember that we have a limited number of qualified volunteer business mentors, so we encourage you to apply while slots are available.