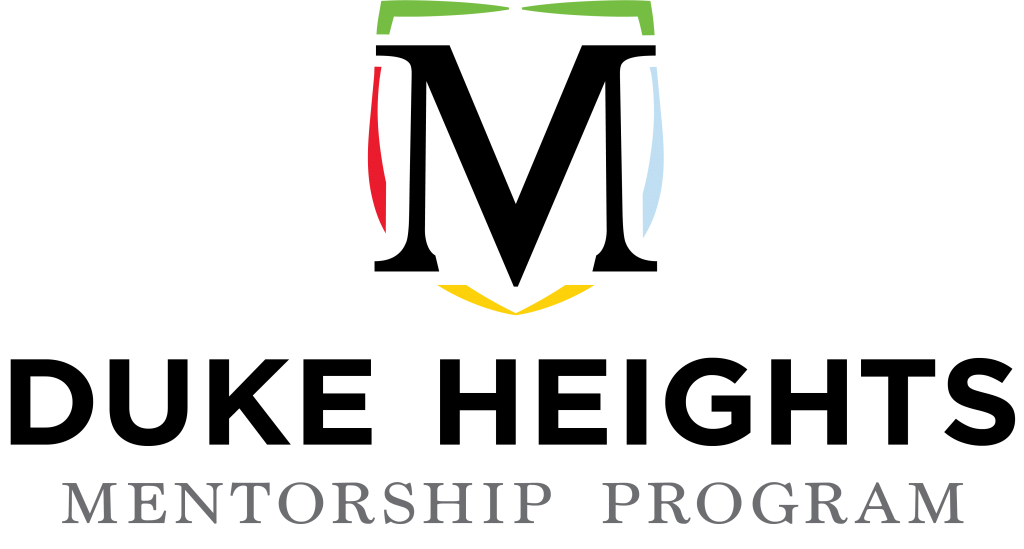 Start-ups and Entrepreneurs
If you are looking at starting up a business or are already a small start-up, the DUKE Heights Business improvement area (BIA) has a FREE Business Mentorship program that can help guide you and your business to success.
The DUKE Heights Business Mentorship program for Start-up businesses is an initiative from the DUKE Heights Business improvement area to boost and enhance the future success and sustainability of businesses in our region of Toronto. The mentorship program forms part of the BIA's economic development strategy which aims to encourage entrepreneurship and economic activity in North York.
The mentorship program will pair an experienced businessperson or specialist with needy businesses to provide guidance, advice, and support through a structured program framework that will cover all aspects of the business. The program will help the start-up overcome challenges and be better positioned for growth.
The Start-up Mentorship program is based on a modified version of the acclaimed business model canvas (BMC) to help understand, visualise, and implement business decisions.

Key Areas Covered
Key areas covered by the mentorship program include:
Business Strategy and idea validation
Business and product positioning
Finance, financial planning, and pricing
Differentiation and value proposition
Marketing – identifying target markets, marketing messaging, positioning, marketing channels, etc.
Sales – creating an effective and efficient sales process with targets and performance management
In addition to guidance and advice, each Start-Up accepted in the FREE small business mentorship program will be eligible for the following:
Free access to business webinars and networking events
Free access to the business toolkit
Free business evaluation and benchmarking
Our volunteer business mentors will spend a few hours with you every week/month not only covering the different aspects of business covered above but also sharing with you the insights and knowledge they have gained throughout their lives in running or being part of successful businesses.
Apply

Now

to Find A Mentor
The program is currently accepting new applications from Start-ups looking for business mentorship. The requirements to enter the program are listed below: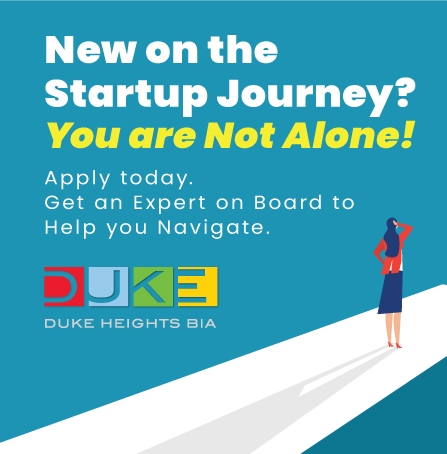 Business must be past the conceptual phase and have a real product or service.
Business must have tested the product or service and/or have proven sales.
The business must have a business plan or forecasting backed up by research indicating future sustainability and profitability.
The business can be of any sector or industry
The business should have sufficient initial seed funding to start and run the business until additional funding can be secured.
The founders of the business should be involved in the business full time or show sufficient commitment to the business.
Mentees will be selected based on various criteria in addition to the requirements stated above such as potential match and alignment with our mentors and overall business potential. Shortlisted mentees may be required to present their business to a panel of potential mentors as part of their final selection to the program.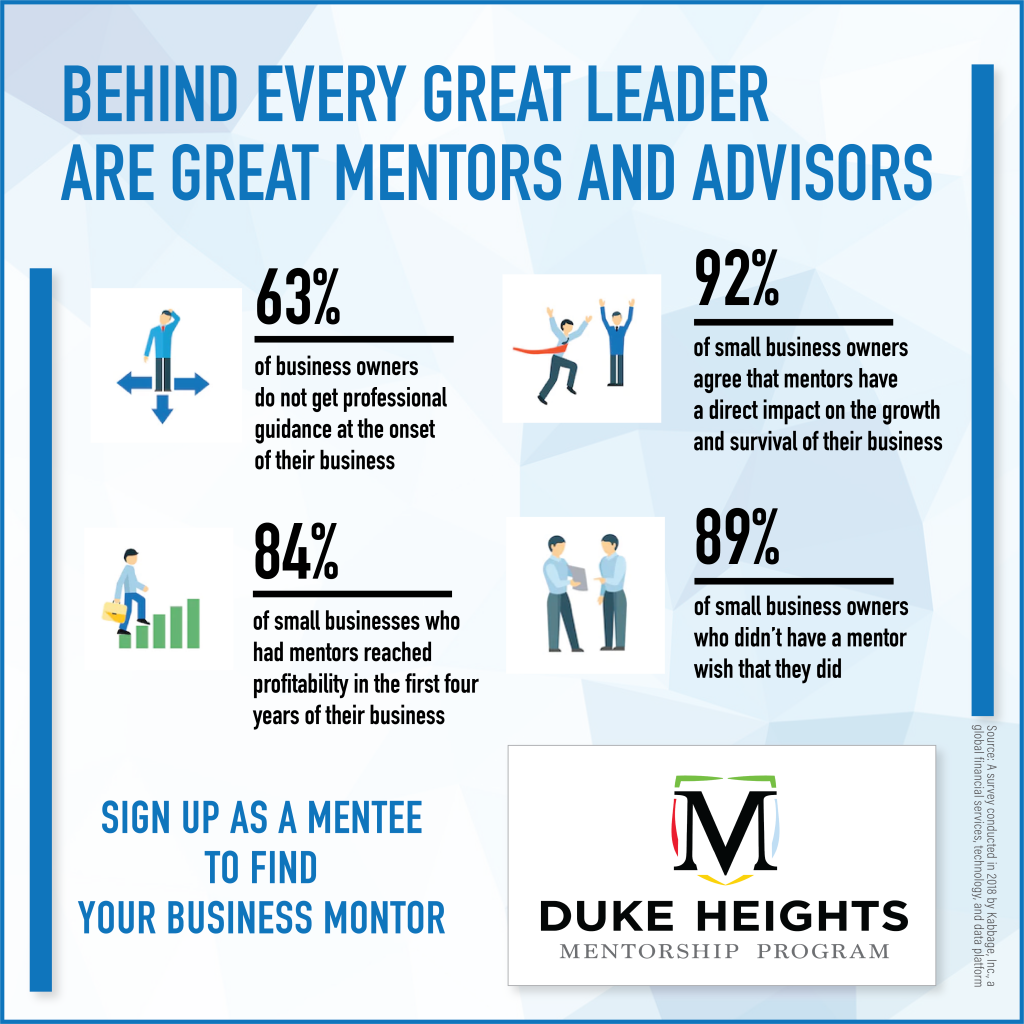 If you are dedicated to growing your Start-up, the DUKE Heights Start-Up Business Mentorship Program can help you in creating and growing a successful business. Please remember that we have a limited number of qualified volunteer business mentors, so we encourage you to apply while slots are available.