August 12, 2021
BY: CLARA SALEHI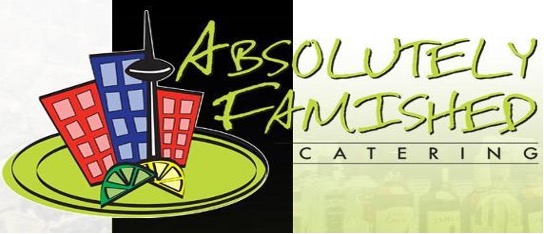 Absolutely Famished Catering wants to make your next favourite meal! This catering company based in Toronto has decades of experience crafting consistently high-quality meals. Their dedicated catering team only uses the freshest ingredients to prepare delicious and authentic meals that you'll enjoy until the very last bite! They collaborate with clients to craft menus that are specifically designed to suit their function and budget. In the past, Absolutely Famished Catering has served delectable meals to esteemed guests such as Martha Stewart, Jamie Oliver, and several Canadian Prime Ministers.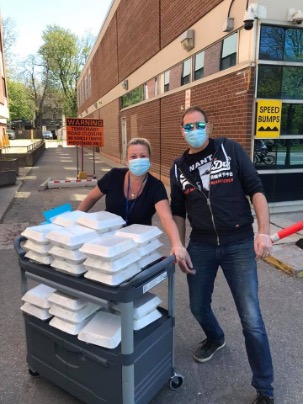 David Heymes, owner of Absolutely Famished Catering, proudly agrees that they "cook any kind of food imaginable". He has worked in the catering industry since 1998 and knows his way around the business. David and his team work tirelessly 7 days a week to provide food for a variety of people and places, including corporate workplaces, special occasions, weddings, film sets, and more.
Like many businesses, Absolutely Famished's catering services were put on hold upon the pandemic's arrival in March 2020. However, as work on film sets eventually started up again in August 2020, David and his team were grateful for the opportunity to continue working in this avenue. His team took the necessary precautions as they adjusted their services to ensure optimal health and safety while preparing the meals. Film sets that once incorporated open buffets now have their meals packaged individually by sanitized, gloved, and masked caterers that ensure zero contact while preparing.
Owner David Heymes, who founded the business from the ground up in 1998, is continuously proud of what Absolutely Famished Catering has blossomed into today. Driven by his entrepreneurial spirit, David was the leading operative when Absolutely Famished first burst onto the catering scene, and he continues to be a hands-on owner by undertaking tasks like freshly preparing the salads in the morning and personally delivering the food.
As the pandemic eases its grip, Absolutely Famished Catering hopes to expand their services as the latter half of 2021 holds more promise for social gatherings, corporate functions, and office parties. They hope that their services can help bring these forthcoming occasions to life, and as people begin to reunite, good food is the best excuse to celebrate!
For more information about Absolutely Famished Catering and their services, please visit: http://www.absolutelyfamishedcatering.ca/ and check out their Facebook page @AbsolutelyFamishedCatering for countless images of their meals!
---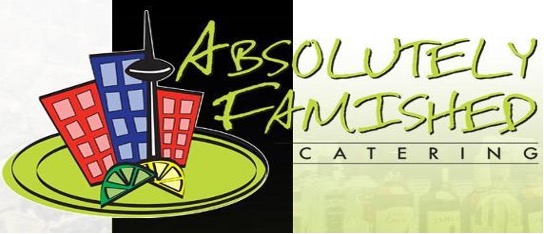 3974 Chesswood Drive,
Toronto, ON
M3J 2W6
Email: info@absolutelyfamishedcatering.ca
Phone: (416) 636-6999
Website: http://www.absolutelyfamishedcatering.ca/
Facebook: https://www.facebook.com/AbsolutelyFamishedCatering