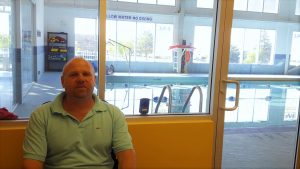 There is a new option for health and fitness located in the Champagne Centre at 2 Champagne Drive. Jacob's Swim School Opened mid September this year and offers some of the most competitive rates for technical swim instruction in the city. Jacob's Swim school offers programs for pre school levels, Red Cross Swim Kids, Aqua Adults and their own specialized programs for swim teams. Swimmers here receive personalized instruction, with a maximum of 3 students per instructor in each session. The pool is open 7 days a week and sessions can be scheduled on your time frame.
This brand new facility boasts nothing but the best, with a carefully temperature controlled salt water pool, constantly sitting at a nice 31 degrees Celsius. Owner and Operator Jacob Kreinis, has over 25 years of experience in the swim world and is waiting to give you some of the best swim instruction on offer in the GTA.
Come check them out at www.jacswimschool.com.