June 08, 2022
By Atul Oka, Senior Director of Strategy and Business Development, DUKE Heights BIA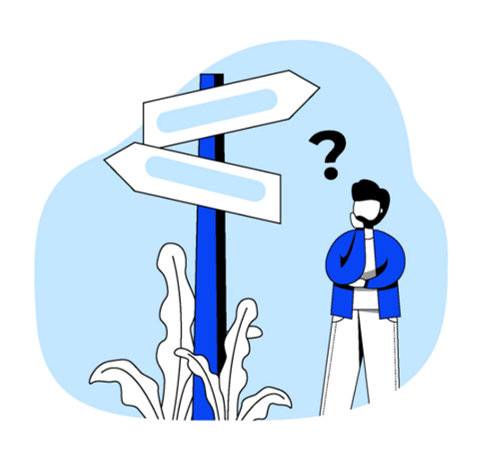 With higher inflation and increasing interest rates, many economists are forecasting a downturn in the economy. Of particular concern for businesses is the potential slowdown in consumer spending which will impact sales and total revenue.
In tough times it is often logical for businesses to rationalise costs to ensure profitability. Indiscriminate cost-cutting however can have unintended or negative consequences for the business. The traditional approach often involves cutting the marketing budget because it is seen as nonessential to the business.
.
The Harvard Business Review suggests that this may actually be harmful to the business and suggests an approach which identifies the consumers and products which will continue to be in demand and focus business marketing on this targeted space. This approach has historically been shown to not only support sales during a downturn but also an increase in market share for the business coming out of the slowdown.
To understand how to do this, we first need to understand consumer behaviour during tough economic times. Consumers can be segmented into four large groups.
Slam on the brakes – This group feels more vulnerable and immediately reduces all types of spending by eliminating costs, delaying certain purchases, or substituting items for cheaper alternatives.
Pained but patient – This group remains optimistic about the long term but is less certain about the short term, and therefore also reduces spending though not as thoroughly as the previous group. This is usually the largest consumer group and will quickly change their behaviour based on both positive and negative news.
Comfortably well-off – This group is not as concerned about short term bumps and is confident in their ability to continue spending at their usual level to maintain their standard of living.
Live for today – This segment of consumers usually remains unconcerned about savings and thus does not change their consumer behaviour unless they are directly affected by unemployment.
As a product and marketing strategy, it may be useful for businesses to evaluate their products against these market segments and identify who their main consumers currently are, then take appropriate action to ensure continued sales.
We can elaborate on this concept with two examples. The first being a corner grocery store, and the second is a beauty supplies store.
The corner grocery store, which usually caters mainly for the slam on the brakes and pained but patient consumer segments, will find that consumer behavior has changed away from "treats" or "nice to haves" to "essentials". In this case, the store could be agile enough to reposition itself to stock more "essential" items at lower margins but secure a greater volume of consumers by better aligning its inventory and marketing to benefit from changing consumer behaviour.
The beauty supplies store however will have a different set of challenges and opportunities. Most of its traditional consumer base would now have stopped or postponed "nonessential" purchases. By focusing on the latest trends and higher-end cosmetics, the store should be able to offset the loss of sales from the slam on the brakes and pained but patient segments by capturing the attention of the live for today, and comfortably well-off segments.
Cutting marketing activities or the marketing budget during a downturn therefore may not be the best decision for your business. It may be worthwhile exploring your market and your product or service suites for potential opportunities before taking the axe to marketing.