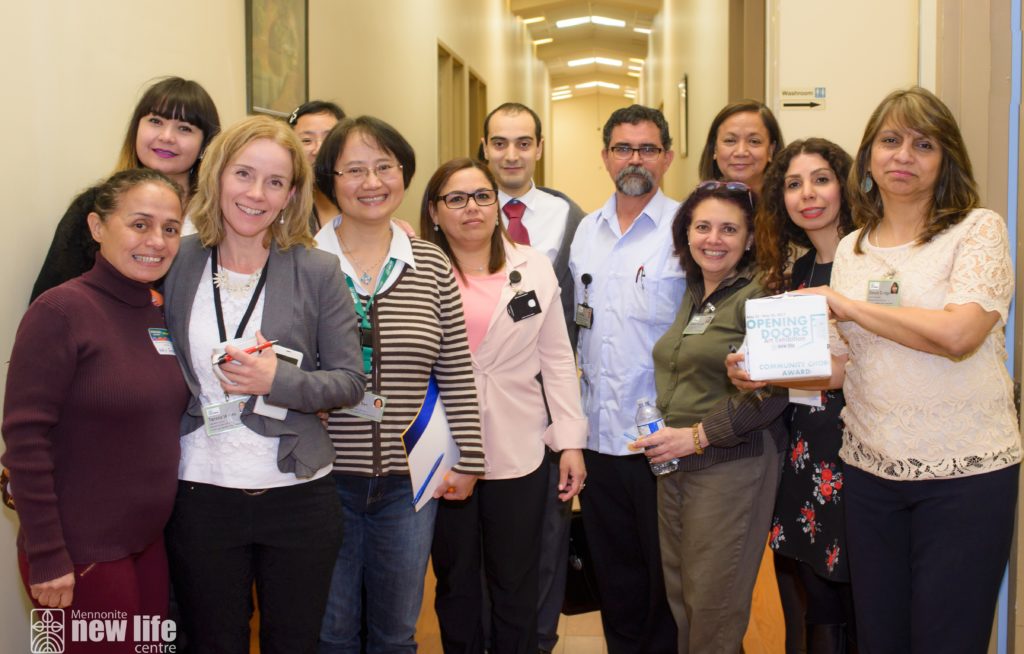 Does your company do business with companies outside of Canada, or have customers who speak a language other than English? The Opening Doors Job Fair helps connect employers with multilingual job seekers who have developed their skills and expertise in international markets.
The MNLCT is a community-based settlement centre that helps newcomers live and work in Canada, and we believe settlement and integration of newcomers cannot be achieved by one organization or one sector alone. Last year 23 employers and community partners joined MNLCT to support immigrants and their families. This year, with the support of the BIA, MNLCT team aims to have even more employers meeting newcomers who are professional and active job seekers ready and willing to participate in the workforce and community at large.
"We know that immigrants face many barriers to finding meaningful work here in Canada –  they need to get credentials recognized, to learn a new language and culture, to identify employers who are hiring, and they need to do all of this with social and professional networks that aren't yet as fully developed as they were in their home countries. We created this event to give newcomers a chance to tackle some of these barriers in a supportive environment, to grow their networks and their confidence – and to know that there is a good job out there for them, that they can achieve their career goals." — Shelly D'Mello, Executive Director, MNLCT.
To participate in the Opening Doors Job Fair as a hiring employer or a sponsor, please contact Tracy Docheff, Communications Manager at tdocheff@mnlct.org or 416-291-3248 ext. 305.
Opening Doors Job Fair
Date and Time           : July 26, 2018, 10am-2pm
Venue                        : Montecassino Event Centre
3710 Chesswood Drive, North York