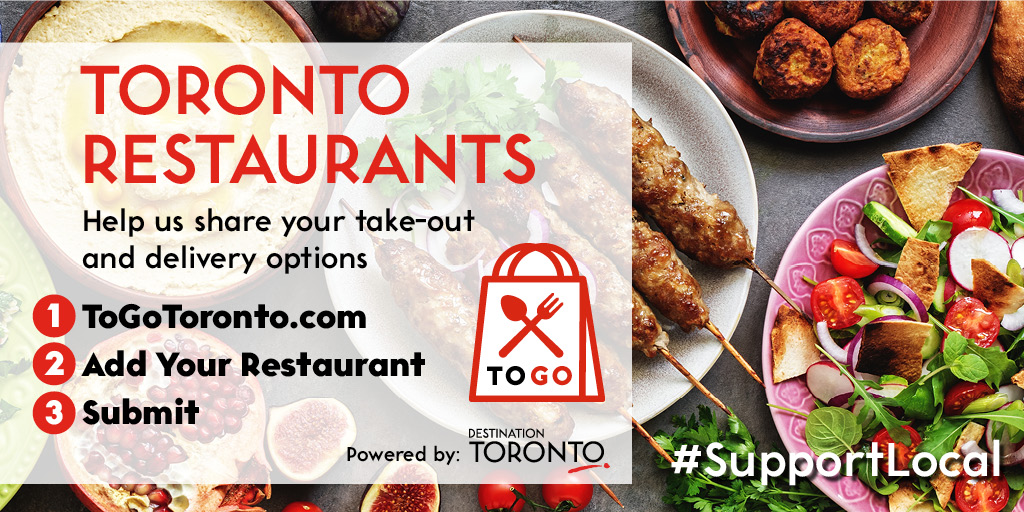 ToGoToronto.com is for everyone, and it's free now, and will remain free. It's a new way to get your restaurant in front of hungry Torontonians.
As we get the first dustings of snow, and even takeout gets more challenging with the cold, the restaurants of DUKE Heights are going to have to get creative once again, and ToGoToronto would like to help.
We know you're busy, so they have made this process as fast and painless as possible.
ToGoToronto is the biggest and most up-to-date and reliable restaurant hub in the city, put together and heavily promoted by Destination Toronto to help restaurants spread the word about about their latest offerings. And there's no end date. ToGoToronto will be around as long as it's needed.
ToGoToronto was developed with every restaurant in mind, from Steeles to the Waterfront, Long Branch to Malvern, whether your business is mostly takeout, delivery, or on a patio. It's completely free to register, and easy to do. You can offer a signature dish if you like – something you're known for, something you'd like to be known for, or just your highest-margin menu item – or you can just list your restaurant as it is (a picture helps, but it's not necessary).
They will do all the promotional work for you by spreading the word through social media channels and marketing campaigns targeted towards local Torontonians. Just sign up. They will help get the word out to Torontonians that are eager to discover you.
It's completely free to register for ToGoToronto.com, and it will remain free. It's as simple as filling out a form online. If you're a licensed eating establishment in the City of Toronto, you can register with ToGoToronto. Join this platform today and they will help get more customers to your restaurant.