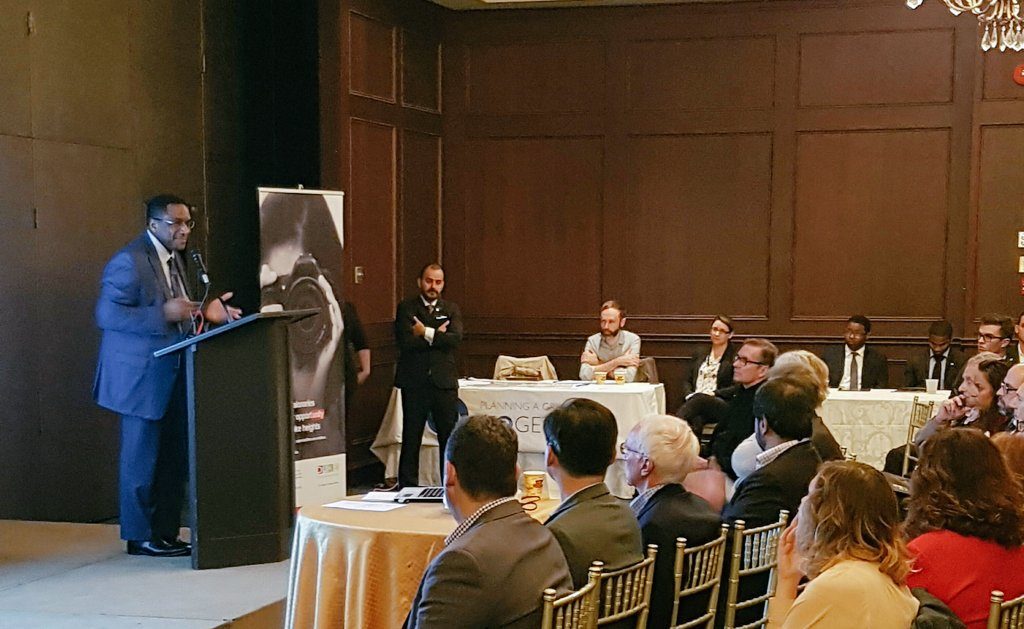 Last Month on October 20th, we held our very first DUKE Talks networking event at the Montecassino Hotel. This event had an excellent reception with over 70 attendees ranging from government officials, property and business owners to real estate specialists and more.
The goal of this event was to highlight the growth that is happening in DUKE Heights in the next few years with capital investment projects, transit development and beautification projects on Finch Avenue West. We were fortunate to be able to welcome Councillor Michael Thompson, Chair of the Economic Development Committee, as our Keynote speaker for this event. Councillor Thomson highlighted the importance of our BIA and the innovative projects that we do here. The Councillor also spoke about the importance of our main sectors of industry in the overall economy of the City of Toronto.
We would like to thank all of those who came out to make this event a success. And a special thanks to Councillor Michael Thompson and the Economic Development Committee for their support both at this event and with all the projects being completed by DUKE Heights BIA. We would also like to thank Cushman and Wakefield as well as the TD Banking Group for their sponsorship of this event and their investment into the DUKE Heights area.
We look forward to seeing you all at our November DUKE Talks, "Happier Patients in DUKE Heights" on November the 30th. Please visit www.dukeheights.ca/talks for more information.