Toronto City Councillor, Ward 7 - Humber River-Black Creek
May 01, 2019

Standing with Students: No Cuts to Education
On Thursday, April 4 I met with students at both C.W. Jefferys Collegiate Institute and Emery Collegiate Institute while they walked-out in protest of the Conservative government's cuts to education.
Pioneer of American public schools, Horace Mann, famously called education the "great equalizer of the conditions of men." He was correct, education is the great equalizer that provides opportunities for all. Our youth should not be facing cuts to their education system while they are trying to build a future for themselves.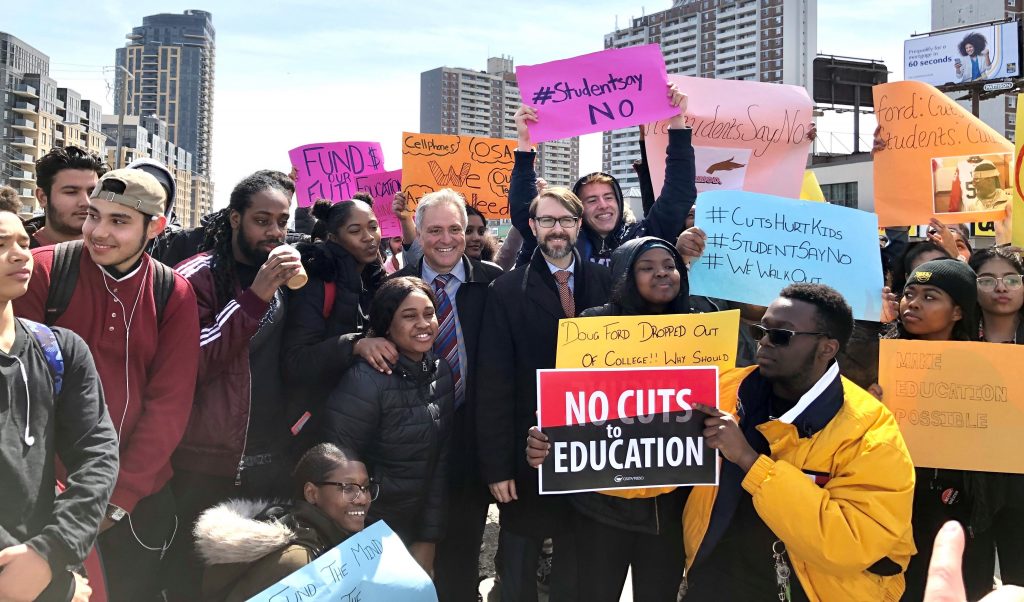 Inflated classroom sizes will be a huge disadvantage for both students and teachers alike. Teachers will face more challenges in terms of how they connect with a larger group of students, and in turn, students will have a difficult time getting the attention and support that they deserve. Grade school is a critical time in adolescent development.
I am proud of our Ward 7 high school students for taking the initiative to mobilize and for making their voices heard. I will continue to stand in solidarity with them and advocate for key investments in local education and programming.
As always, please contact my office if you have any questions or concerns about city-related issues. My staff and I are here to help you.
Toronto City Hall

100 Queen Street West

2nd Floor - Suite C41

Toronto, ON

M5H 2N2

Main: 416-338-5335

Fax: 416-696-4144

Constituency Office

3470 Keele Street (Keele at Grandravine)

Ground Level - Suite 3

Toronto, ON

M3J 3M1

Line 1: 416-338-0696

Line 2: 416-338-0499

Follow me!

Twitter: @Perruzza_TO

Facebook: @AnthonyPerruzza

Reach me online:

Email: Councillor_perruzza@toronto.ca

Website: www.anthonyperruzza.com