September 4, 2020
DUKE Heights Business Improvement Area partnered with Ward 7 City Councillor Anthony Perruzza to put together a backpack drive on Thursday, September 3, 2020, to help distribute supplies and prepare students for back-to-school. The local MPP, Tom Rakocevic also joined us for the event.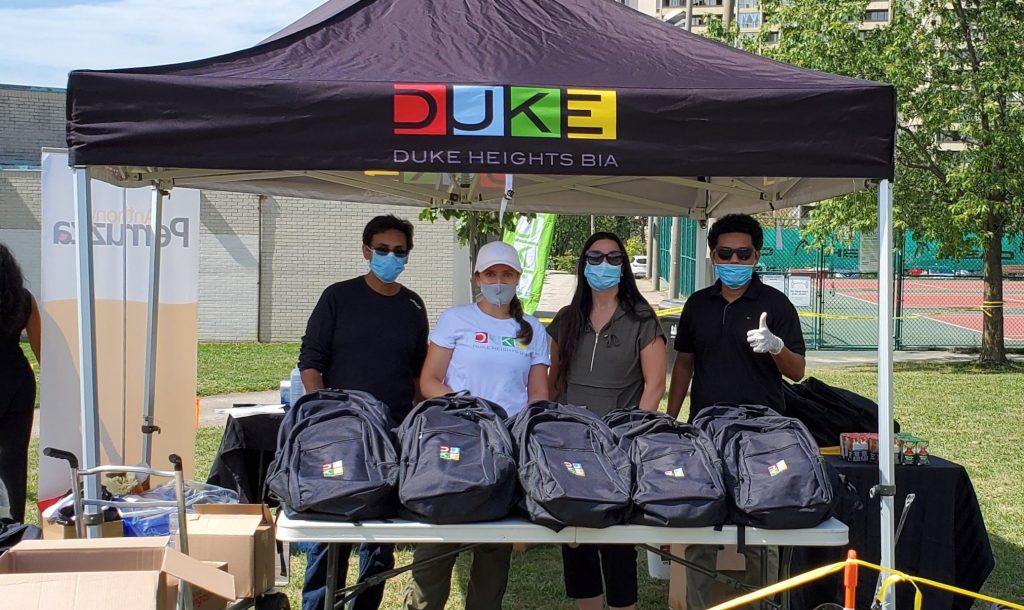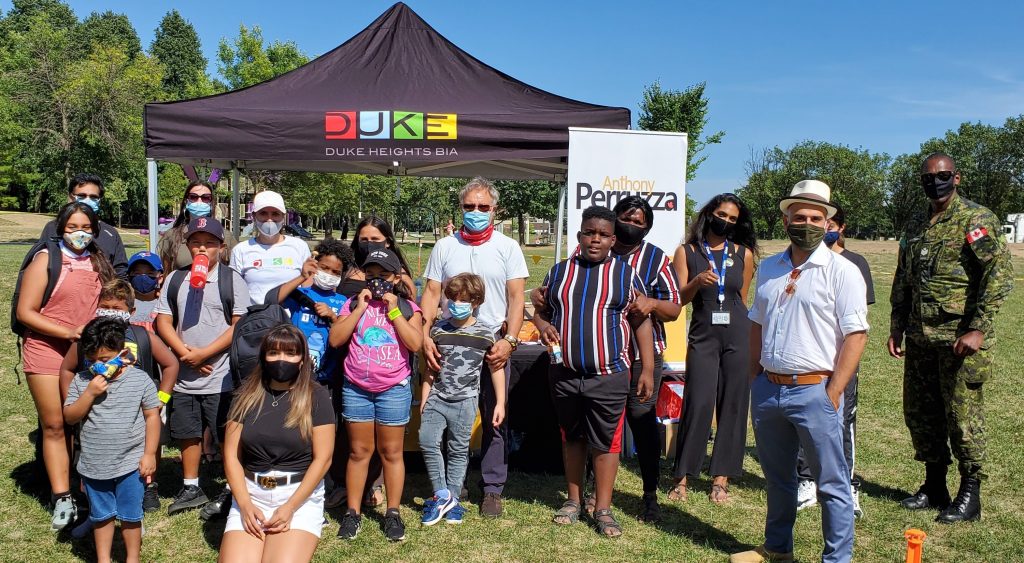 The team invited families to gather in the Fountainhead Park located at 445 Sentinel Road as they gave away more than 250 backpacks filled with notebooks, pens, pencils, markers, crayons, masks, and more, to school-age children from the Humber River Black-Creek community.
DUKE Heights BIA is also working with Ward 6 Councillor James Pasternak to distribute another 250 backpacks among families from the York Centre area.
2020 has been an unprecedented year with many uncertainties and financial hardships for many families. Back to school supplies can be a financial burden for families, especially if there has been a loss of income as a result of COVID-19. This initiative was an attempt to relieve some of that burden and support the students who are going back to school this September.
---
Image Gallery: