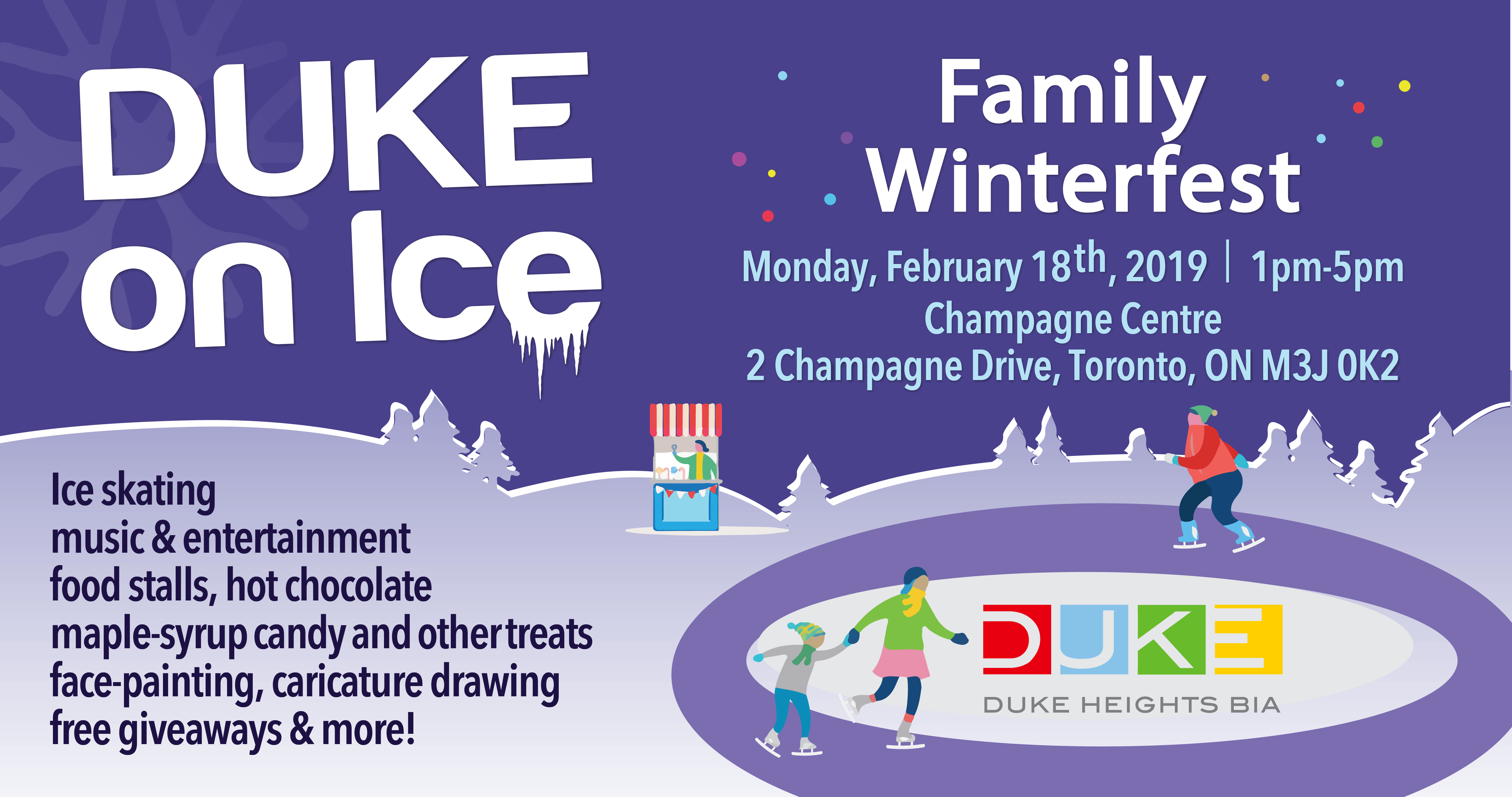 A first-of-its-kind family fun event in winter in North York with food, music, ice-skating, and free giveaways on this Family Day! Admission is free. Come with your family and friends for an afternoon full of treats, music, giveaways and fun!
On February 18th, 2018, we are planning to host a winter festival called DUKE on Ice and it will be held at the Champagne Centre. The festival will include music, ice-skating, food vendors (like soups, hot chocolate, finger foods, etc.), fun family friendly activities, and more!
By hosting the only event of its kind, our goal is to promote North York and provide a winter festival for our neighbouring communities. It will also provide local food and event vendors an opportunity to promote their businesses and this area.
DUKE Heights BIA works to bring investment to the Downsview and the Dufferin-Keele neighbourhood. We expect this event to attract many children, families, and community members as it is held on the Family Day. This event will be a unique attraction for the neighbourhood!
Date: Monday, February 18th, 2019 (Family Day)
Time: 1 pm – 5 pm
Address: Champagne Centre, 2 Champagne Drive, Toronto, ON M3J 0K2
For further updates keep an eye on the Event Page on Facebook : DUKE on Ice Family Winterfest