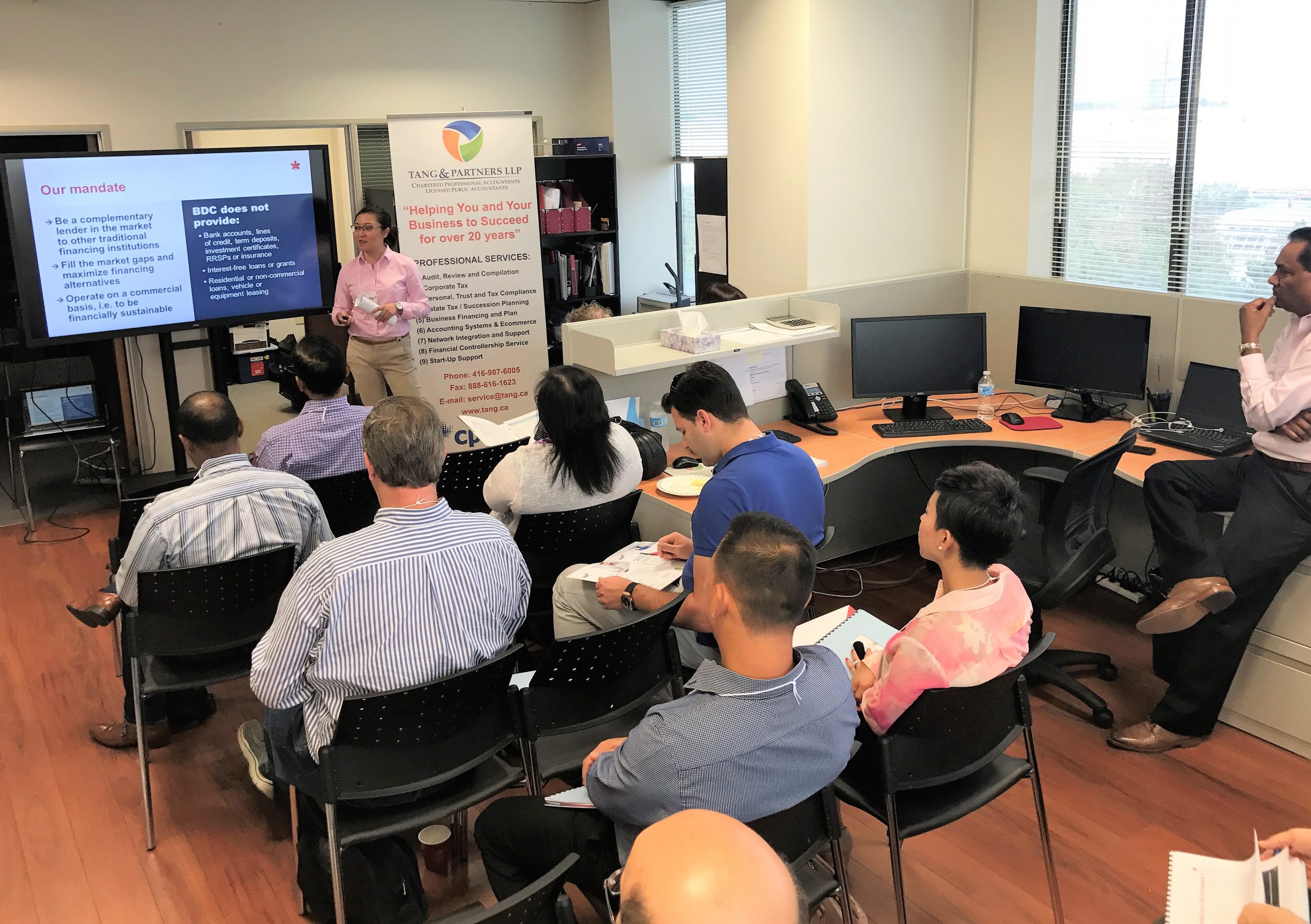 Growing your business is about having the opportunities and capitalizing on them. It may simply mean one more project or new client, requiring more labor, equipment or longer to get paid. As a business owner and entrepreneur with limited cash, you are now faced with a decision to accept or reject the new project or client.
But where can you get EASY Business Loan for more hiring, equipment, or inventory, yet without the hassle?
Tang & Partners have been helping business owners for over 25 years to successfully secure EASY business Loan through Business Development Bank of Canada (BDC).
BDC is truly a bank for Entrepreneurs, as evidenced in their "Personal Assets are not taken as collateral" and their unique quick approval and flexible repayment plan.
WORKING CAPITAL, $ 100,000 OR MORE
(1) All you need is a good credit score, running your company for over 2 years and a business projection
(2) Approval within few days
EQUIPMENT PURCHASE
(1) New or used equipment, including production line machinery, equipment, commercial vehicle and more
(2) Amortization up to 12 years
For other types of financing, attend our "Financing Options" seminar, on April 12 at 8:30am to 10:30am. For Reservation, Contact Donya Yarahmadi, 416-739-1621, or Thomas Tang, LPA, CPA, CGA, Tang & Partners LLP 416-987-6005 x 210 or thomas@tang.ca