.
April 7, 2023
.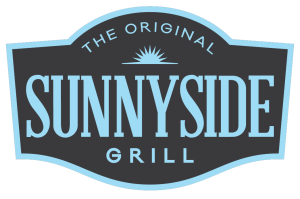 Sunnyside Grill is an award-winning restaurant located in DUKE Heights. It offers an extensive menu of delicious breakfast dishes, from omelets and pancakes to French toast and egg sandwiches. The restaurant also serves all-day breakfast items as well as a full menu of lunch items including their famous burger and specialties. The food is cooked fresh every day with quality ingredients. The atmosphere is cozy and inviting, making it a great place to start the day off right with friends or family. Sunnyside Grill also offers a wide selection of coffee drinks as well as a full liquor license. In addition to its amazing food and drinks, Sunnyside Grill also offers catering services for special events such as weddings or office parties. With their quality food and friendly service, it's easy to see why people love this restaurant so much!
.
.
Menu: Variety of Breakfast Options
Sunnyside Grill offers a wide variety of breakfast options to suit any taste. From classic breakfast items like eggs, bacon, and pancakes to unique creations like our California Benny there is something for everyone. Breakfast lovers will find something special in the assortment of classic egg dishes such as omelettes, poached eggs, and our famous biggie breakfast! For those who prefer lighter fare or who have dietary restrictions, Sunnyside offers friendly options. Customers can make sure they start their day off right no matter what their tastes may be.
.
.
Atmosphere: Relaxed and Inviting
Sunnyside Grill strives to create a relaxed and inviting atmosphere for customers. As soon as you step in the door, you are welcomed by friendly staff who are ready to make sure your experience is enjoyable. The décor of the restaurant is designed to create a cozy yet sophisticated setting that truly embodies comfort and relaxation. Soft lighting, warm colors, and natural elements surround you as you sit down at one of our tables. Sunnyside also provides a variety of seating options to accommodate larger groups. Guests experience an atmosphere that is both welcoming and inviting - perfect for enjoying some great food while catching up with family or friends!
.
Service: Fast and Friendly
Sunnyside Grill is committed to providing fast and friendly service. Our experienced staff is eager to accommodate the needs of our customers in a timely manner. Time is of the utmost importance, so Sunnyside strives to ensure that each customer's meal is prepared quickly and accurately.
.
.
Location: Conveniently Located
Sunnyside Grill is conveniently located in the heart DUKE Heights area, just minutes away from major shopping centers and local attractions. The restaurant is easily accessible by public transportation and there is plenty of parking nearby. This makes it a great spot for locals looking for a convenient breakfast spot, as well as visitors hoping to explore the city on foot or by car. With its central location, Sunnyside Grill can also be an ideal meeting place for business meetings or family gatherings. From early morning commuters to lunch-time meetings, everyone can find convenience at Sunnyside Grill's convenient location. Whether you're looking to grab a quick bite before work, meet up with friends after a long morning of meetings at the office or simply enjoy a delicious meal in a charming atmosphere, Sunnyside Grill has something for everyone!
.
Prices: Affordable for Everyone
Sunnyside Grill offers breakfast options at prices that are affordable for everyone. The menu is designed for everyone to enjoy a delicious and healthy breakfast, regardless of their budget. Sunnyside provides quality ingredients and service to all of its customers. Daily specials allow you to experience something new each time you visit, without having to worry about going over budget. With Sunnyside Grill, you can rest assured that there's always an affordable option available when it comes to breakfast!
.