March 7, 2023
BY: DOMINIQUE CHAMOUN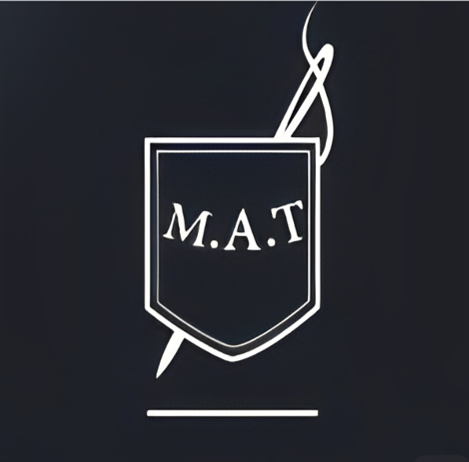 If you're looking for a one-stop shop for high-quality men's suits and accessories, look no further than Man About Town. Located in North York, Toronto, Man About Town has provided exceptional service and fine clothing to the city's best-dressed men since 1969. As a fixture of the community for over 50 years, Man About Town takes pride in offering Canadian manufactured goods of the highest quality at wholesale pricing. The store carries a wide range of styles, sizes, and brands to cater to the varying tastes and preferences of its customers.
But what differentiates Man About Town from other men's suit stores is its commitment to quality and personalized service. The store has a team of knowledgeable and experienced staff who can assist customers in finding the right suit for any occasion. Whether you need a suit for a wedding, a business meeting, or just for everyday wear, Man About Town has everything you need to fit your lifestyle needs.
One of the standout features of Man About Town is its suit alteration service. The store has skilled tailors who can create a suit specifically tailored to the measurements and preferences of the customer. This service ensures customers get a unique and personalized suit that fits them perfectly.
At the heart of the store's philosophy is the belief that a well-fitted suit can boost one's confidence and make a lasting impression. Man About Town is passionate about helping men look and feel their best, and this is reflected in the store's message and commitment to exceptional customer service.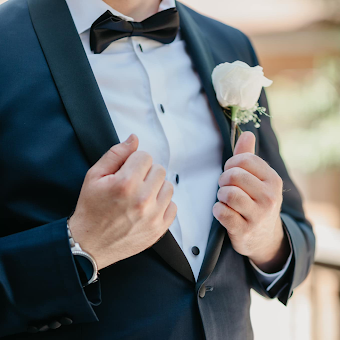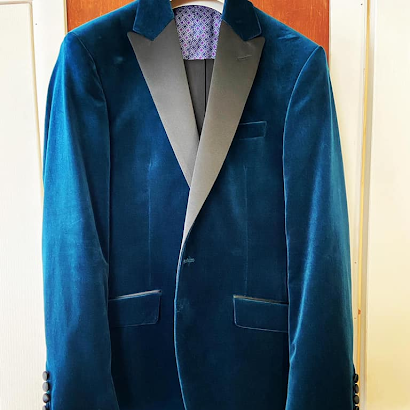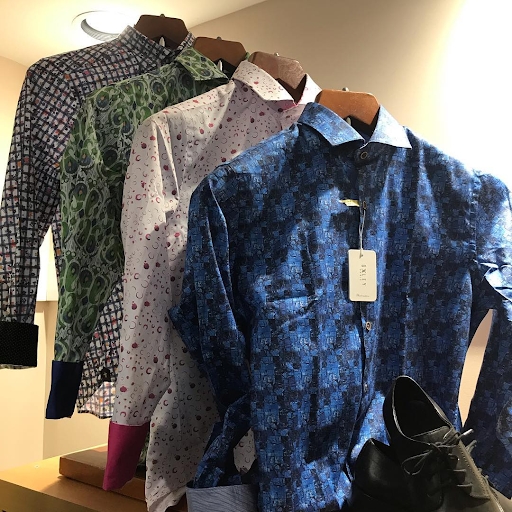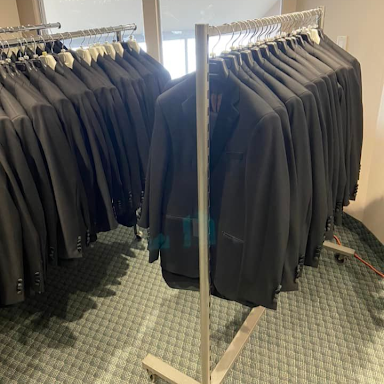 From its roots in the Bathurst Manor Plaza, the store has continued to provide exceptional service and high-quality Canadian-made goods at wholesale pricing. Today, Man About Town is in North York on 265 Rimrock Road, where they continue the tradition of consistent service and top-notch products. Their selection ranges from modern suits to blazers, shirts, and pants, ensuring they have everything their customers need to fit their lifestyle needs.
The store believes it is a diverse and vibrant community that values hard work and community involvement. The store has built relationships with many of its customers who live and work in the area and is committed to supporting the local community in any way it can.
In addition to providing exceptional service and high-quality products, Man About Town also gives back to the community. The store has partnered with local charities and organizations to help support various causes, including Sick Kids Canada, Diabetes Canada, and the Baycrest foundation.
To summarize, with its commitment to quality and personalized service, alteration service, and dedication to the community, Man About Town is more than just a men's suit store – as they describe themselves – it's a destination for the modern gentleman.