February 15, 2023
BY: DOMINIQUE CHAMOUN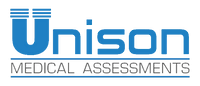 Unison Medical Assessment, a leading provider of personal injury services, is making a positive impact in the DUKE Heights community. With a focus on helping individuals who have suffered a personal injury, Unison Medical Assessment offers a wide range of services, including working with insurance companies, clinics, and referrals.
What sets Unison Medical Assessment apart from its competition is its comprehensive approach to rehabilitation, with a substantial psychological focus. The company is dedicated to helping patients remove stress from their lives after an accident. They provide ongoing case support, support and education for families, and assistance getting used to life changes.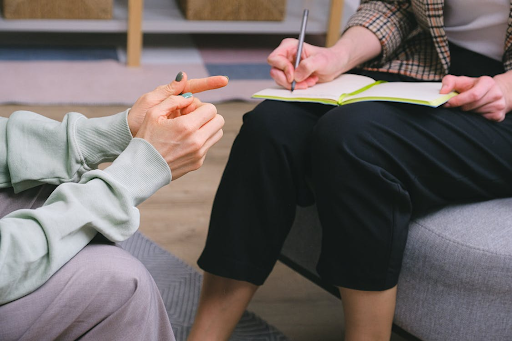 Principal Representative of Unison Valentina Ryazantseva emphasizes that "Removing stress from our clients is a main goal," clearly outlining the purpose of Unison Medical Assessment. She went on to explain that the organisation was established to provide a comprehensive and stress-free medical assessment process to its clients. Valentina believes that by achieving this goal, they will be able to positively impact people's lives and improve their clients' overall health and well-being. This notion is evident as Unison Medical Assessment has a spa-like atmosphere that gives patients a relaxing and supportive environment.

In addition to its commitment to rehabilitation, Unison Medical Assessment is entirely wheelchair accessible and has a roster of professional service providers, including occupational therapists who can make in-hospital visits. The company is also passionate about promoting local stress relief programs and has made adjustments during the COVID-19 pandemic to continue to serve its patients while following government guidelines, including developing online services and implementing strict sanitation techniques.
Unison Medical Assessment has a proven track record of helping individuals recover from personal injuries and return to their daily lives as quickly and smoothly as possible. They work with a team of experienced medical professionals to provide a comprehensive range of services tailored to everyone's needs. Over the past few years, Unison Medical Assessment has grown to offer different services and is constantly expanding and developing new programs and services.
These include:
In-Home Daily Life Evaluation
Chronic Pain Assessment
Psychological and Mental Health Assessment
Sleep Study
Orthopaedic Assessment
Nutritional Assessment
These are only a few of the 50 services they provide to their patients. These services help identify potential health issues early on and give the patients the tools they need to prevent future injuries and maintain good health. As they are finding new ways to help their patients, they are developing more programs in the future. They are currently developing an exercise program to help rehabilitate patients.
The company has also benefited from its affiliation with the DUKE Heights BIA and is committed to giving back to the community, including support for accident-related provincial programs. Unison Medical Assessment not only assists the people of North York, but they also receive patients from all over the GTA, as they provide unique services for their patients. Patients who come to Unison Medical Assessment can expect to receive high-quality, personalised care and support.
In conclusion, if you're looking for a company that is dedicated to helping individuals after a
personal injury, look no further than Unison Medical Assessment.
Visit their website at https://www.unisonmedasses.com/. You can also find them on social media.
Facebook: https://www.facebook.com/UnisonHCS
Instagram: https://www.instagram.com/unisonmedical/
LinkedIn: https://www.linkedin.com/in/unison-med-ba9823260/