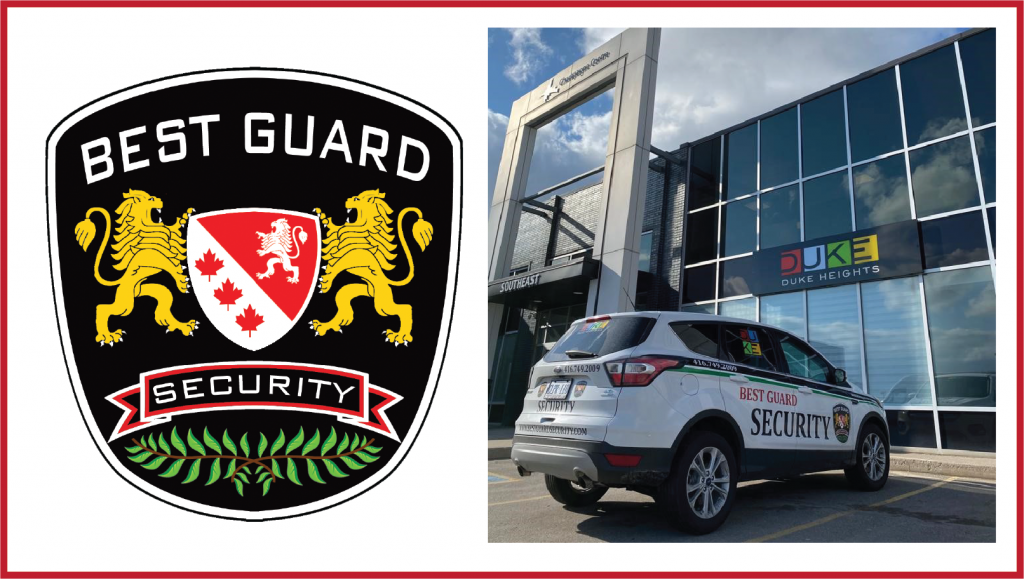 We are delighted to introduce BEST GUARD SECURITY, hired by DUKE Heights BIA to provide mobile patrol services in marked "BIA SECURITY" vehicles and uniformed security services to all our BIA members, day and night shifts, 7 days/week from March 15, 2020.
Our aim is to enhance safety for all the BIA business members and their employees, eliminate illegal activities, and make our area more inviting to customers, visitors and future investors.
Existing subscribers and interested BIA members, who are interested in signing up, will receive the following free security services:
Patrol dispatch
Patrols of your property
Alarm response
Safe walk program
By-law infraction notification
Parking enforcement
For any inquiries, or if you would like to sign up for the free security service, call our BIA office at 416-739-1621, Mon-Fri, 9 AM - 5 PM, or fill out the form at the following link:
https://dukeheights.ca/members/security-services/
If you require immediate assistance, please call our 24/7 Best Guard dispatch number: 416-739-1621 ext. 1 or 416-826-1446.