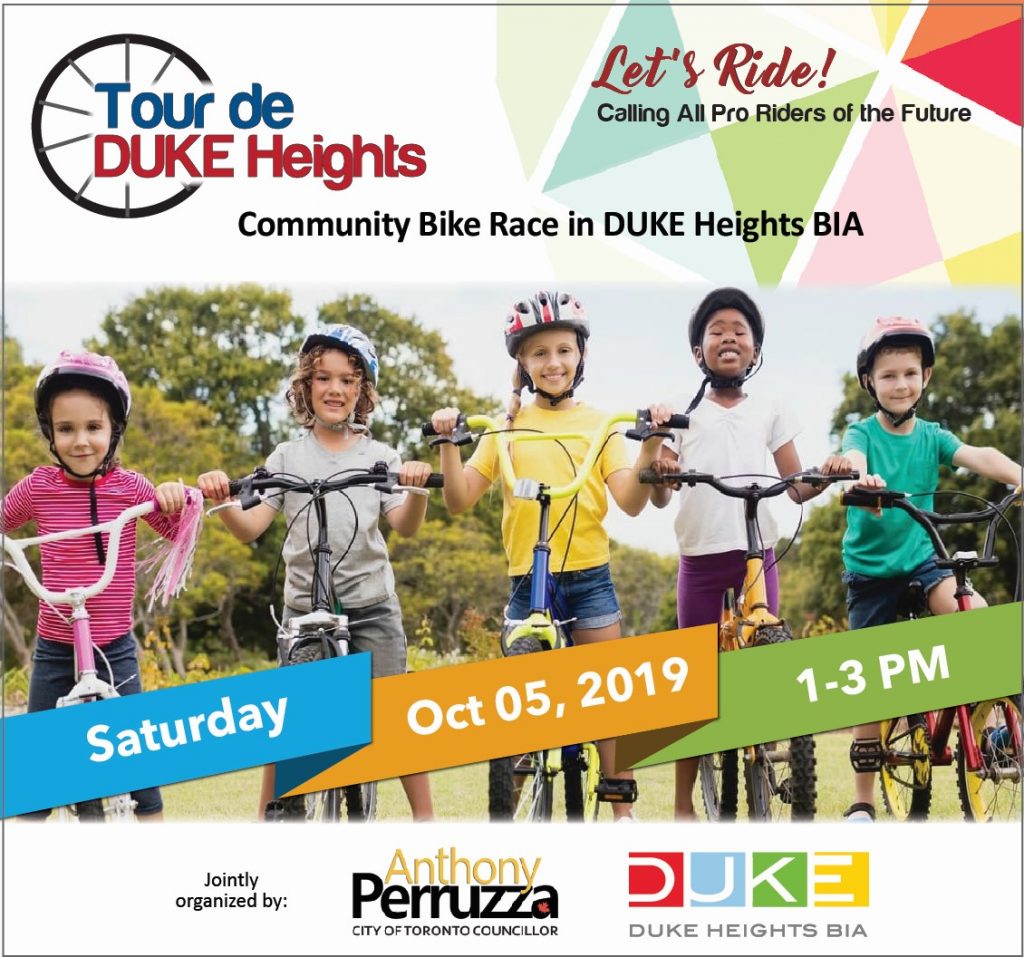 Tour de DUKE Heights is a community bike race event aimed at providing bikes to kids who are in need. There will be a strong focus on developing young riders' essential skills through training and coaching in a non-competitive, fun and playful environment leading them to the bike race event which would bring the community together. Subject to contribution from our members and associates, our goal is to coordinate donations of bikes for up to 200 kids in need and leading them up to the race. We are partnering with City Councillor Anthony Perruzza and have all the relevant departments at the City of Toronto on board with us for this event.
For sponsors, this is an opportunity to contribute to an initiative driven by local needs and to give back to the community. This is also a wonderful opportunity to network with some of the local businesses and community members.
SPONSORSHIP OPPORTUNITY:
We are looking for sponsors to provide donations for bikes and helmets to kids in need. Check out the link below for more details.
[maxbutton id="4" ]
BE A VOLUNTEER:
This would be a great opportunity to take part in this community event and to make a difference to the people around you.
To learn more and participate, e-mail us at bikerace@dukeheights.ca or call (416) 739-1621.