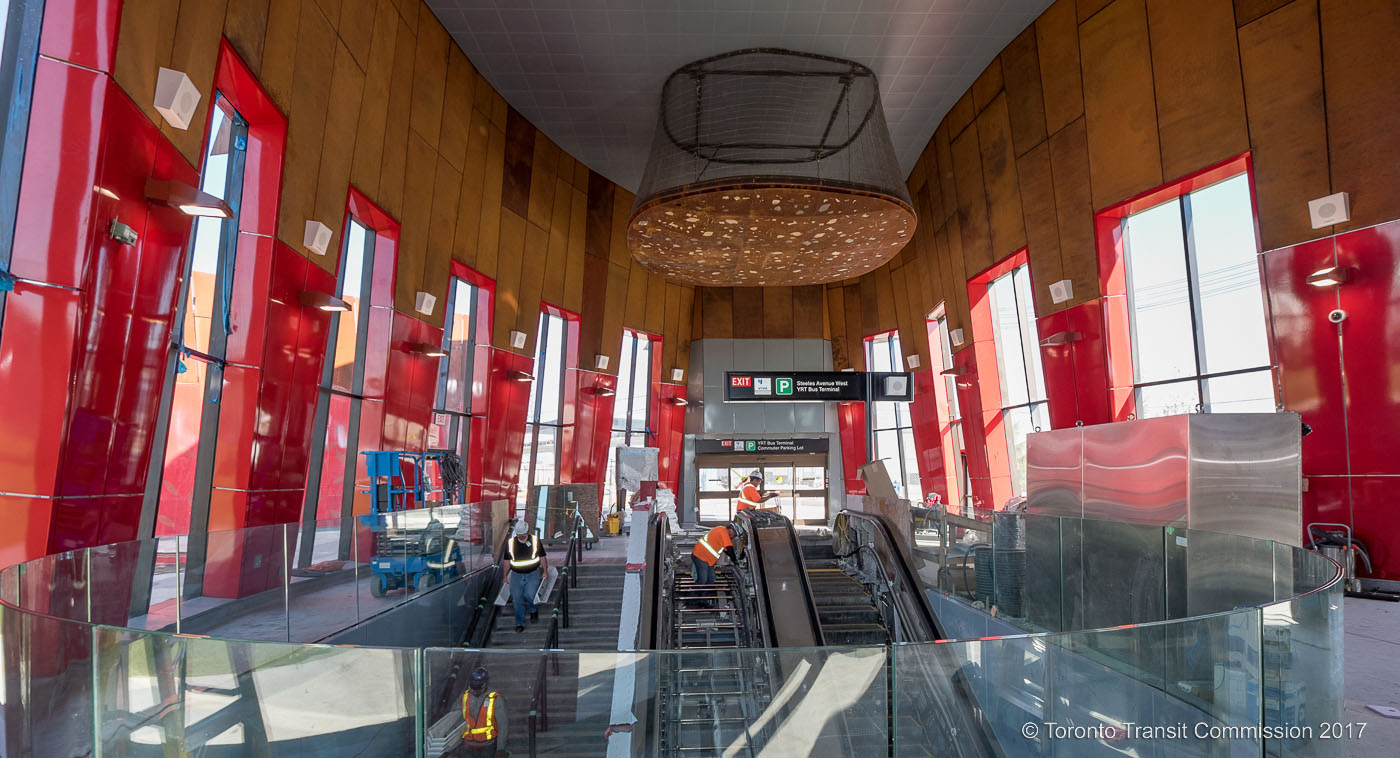 The time is finally here: the new subway station extension through our community is opening this December 17, 2017!
This major investment will forever change our wonderful community, and better connect us to the rest of our city and GTA as a whole. This new 8.6 km subway line extension features state-of-the-art stations at Chesswood/Sheppard (interfacing with GO), Keele/Finch (interfacing with a future LRT), York University, Steeles (east of Jane), Highway 407/Jane, and the Vaughan Metropolitan centre at Highway 7.
As the former Chair of the TTC's Spadina Subway Extension Committee, I am proud to have been able to work on making this amazing project a reality.
Interesting Facts About Our New Subway Line:
-The amount of soil excavated to build the six new stations could fill the Roger's Centre.
-During tunneling, muck was dug up dating back to the Wisconsin Glacial Ice Age that ended 10,000 years ago.
-Enough concrete was poured at the six new stations to build 10 CN Towers.
-You can travel to a Leafs or Raptors game from the new Finch-West Station in about 35 minutes.
Sincerely,
City of Toronto Councillor