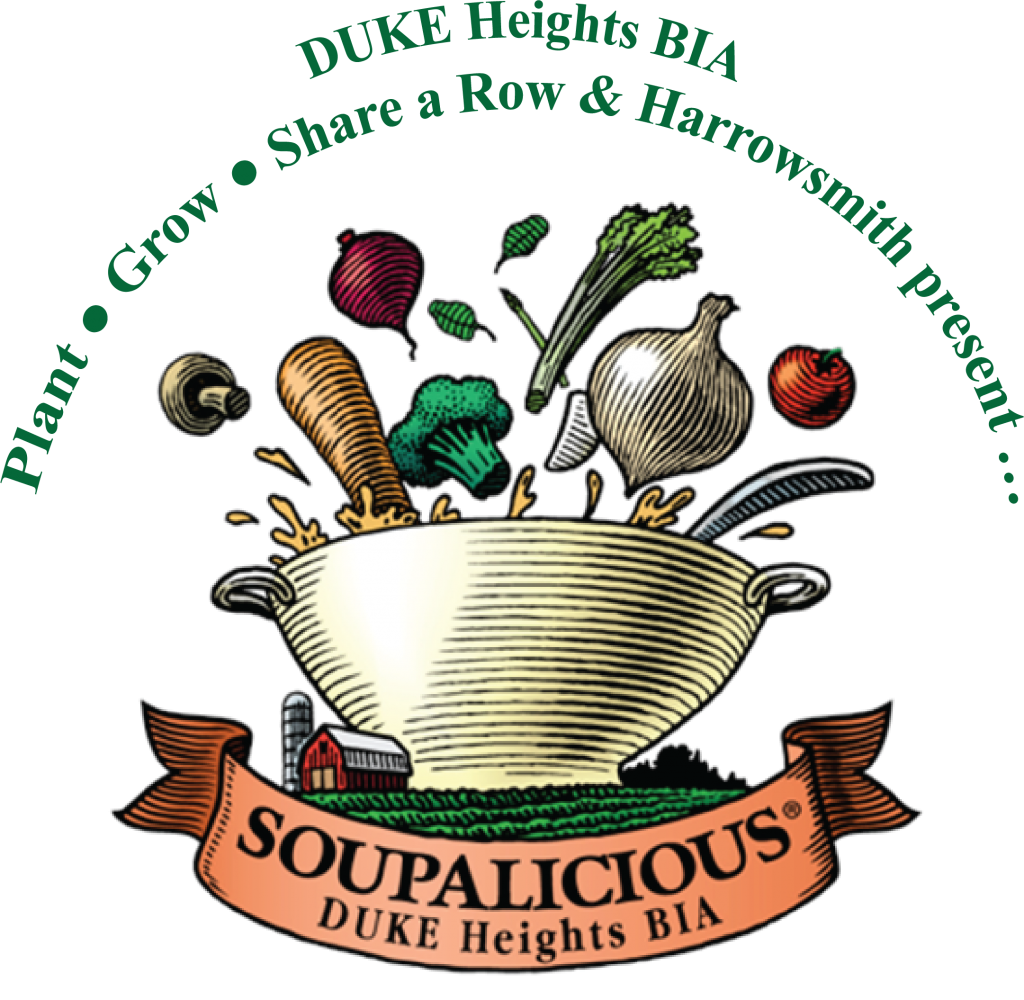 September 17, 2023
As this year's Soupalicious event unfolded, the aroma of simmering soups, the laughter of delighted attendees, and the warm spirit of community collaboration filled the air on a weekend zested with the mix of sun and cloud in the DUKE Heights BIA. This annual celebration of soup and community has once again proven to be a resounding success.
Thanks to everyone who took part in our annual community harvest party on September 17, 2023, in the northwest parking lot of Champagne Centre. Soup, fresh corn, and other tasty treats along with live music, face painting, and an arts & crafts area for children were all parts of this great event. For the first one hundred families, there was also a free pumpkin to take home.
Our sincere gratitude to the event partners- Compost Council of Canada, Plant Grow Share a Row, Harrowsmith, Pacific Foods, Champagne Centre, Metrolinx, Mosaic Transit Group, and the outstanding member businesses who joined us - Goldie's by Eisenberg Sandwiches and Sweets from the Earth.
One of the highlights of the Soupalicious DUKE Heights event is the amazing variety of soups offered. Our event partners and the local restaurants came together to serve up their finest healthy creations. Attendees were treated to a taste journey, with options ranging from classic comfort soups to vegetarian/vegan options ensuring that there was something for everyone. It was a delightful way to explore the rich tapestry of flavors.
The success of Soupalicious DUKE Heights is not just about the delicious soups but also about the spirit of community collaboration. Local businesses, community organizations, and volunteers came together to support the event.
The event attendees thoroughly enjoyed soulful musical performances by southern Ontario's popular band String Bone. Families had the opportunity to enjoy a day filled with activities including face painting, canvas- and mini pumpkin painting, caricature drawing, raffle draw, and giveaways!
Soupalicious DUKE Heights BIA has always been an upholder of sustainability. All necessary efforts were made to bring about a zero-waste event and encourage attendees to minimize their environmental impact. This commitment to sustainability was well-received by all partner organizations and attendees, which reflects our community's concern for a better, greener future.
See highlights of the live actions on our official YouTube channel. 🎬▶️
...