December 10, 2021
In collaboration with STEPS Public Art, we're excited to bring public art to our BIA community!
Projects like I HeART Main Street and No Vacancy demonstrate the power of art during challenging times and the potential to support local economic recovery through creative placemaking.
The series of storefront activations along a stretch of Finch Ave West, celebrate the area's commitment to new opportunity, professional growth and connection, through vibrant illustration, painting, mixed media and community-engaged artworks.
Under the slogan "Move Here. Work Here. Build Here. Grow Here", we engaged a group of multidisciplinary artists to bring new energy to underutilized spaces in our community. What is great about the #noVacancy program is that not only does it support our local neighbourhood and businesses, but it becomes an accessible art exhibit opportunity for local artists, especially BIPOC and youth artists, who have also been hard hit by the pandemic.
We're greatly appreciative of @STEPSpublicart. STEPS creates one-of-a-kind public art plans, installations and engagement strategies that transform urban areas into vibrant public spaces. They were instrumental in envisioning and delivering these placemaking opportunities for the BIA.
Looking forward for new activations in the next year!
---
Convergence
by Thomarya "Tee" Fergus
Location: 1275 Finch Ave West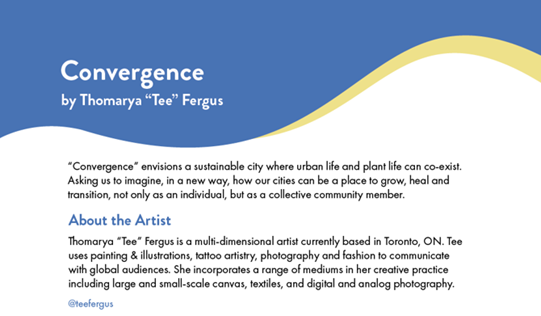 ---
Brighter Days
by Moonlight Murals Collective
Location: 1275 Finch Ave West (corner of Finch and Tangiers)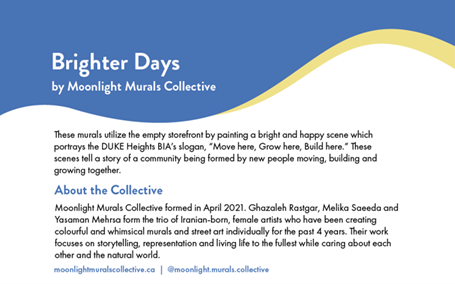 ---
Keep Going, Move Forward
by Kseniya Tsoy & Yulia Tsoy
Location: 1280 Finch Ave West