August 01, 2021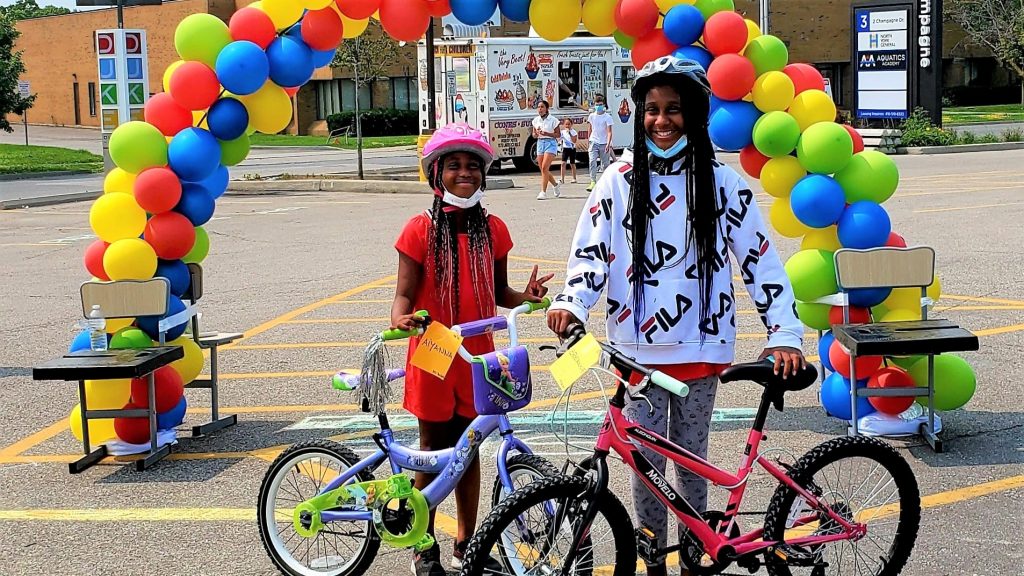 On Sunday, July 18, 2021, we hosted Tour de DUKE, our annual community bike giveaway event at the Champagne Centre, where 110 bikes were successfully donated to local families in need.
Prior to the event, the DUKE Heights BIA team procured the bikes with generous contribution by the local businesses. The BIA was proud to partner with City Councillors James Pasternak (Ward 6 – York Centre) and Anthony Perruzza (Ward 7 – Humber River-Black Creek) who helped allocate the bikes and find deserving families in the community.
CultureLink operated as the heart of the event and as a pillar for health and safety at the event; their team ensured that the children were safe while having fun on their new bikes. They offered personalized helmet fittings and an interactive bike riding circuit to train the kids to be smart bicycle riders! The CultureLink team also dedicated countless hours prior to the event to assemble and adjust the bikes for the children.
Nonetheless, the event's success is owed to the eager families that came out for the day. There was plenty of fun and laughs to go around as families took advantage of the sunny weather and delicious ice cream. Specifically, the cooperation of the families was greatly appreciated as the COVID-19 safety protocols were closely adhered to. Family members came in during specifically allocated time slots for safe distribution of the bikes, all while physically distancing and utilizing face masks.
Finally, a special thank you to the Champagne Centre for allowing the use of their facilities and providing the necessary support to make the Tour de DUKE 2021 event happen! The day was an incredible success that brought together the community for a worthwhile cause, the smiles on the children's faces as they rode their new bikes were priceless! The BIA is hopeful that this event will expand in the years to come to ensure that more kids have access to bikes and promote cycling in the community.
---
Event Photo Gallery