October 05, 2019
While the "big" folks can race, so can the "little" ones!
After hiding behind the gloom for the past few days, the sun finally came out bright to smile at and welcome young riders on the tracks of the first ever Tour de DUKE Heights on October 05, 2019. The event took place on Canarctic Drive located in DUKE Heights BIA. It was a "special day" for children from surrounding communities who received their first bikes and helmets as gifts and then took part in a friendly race.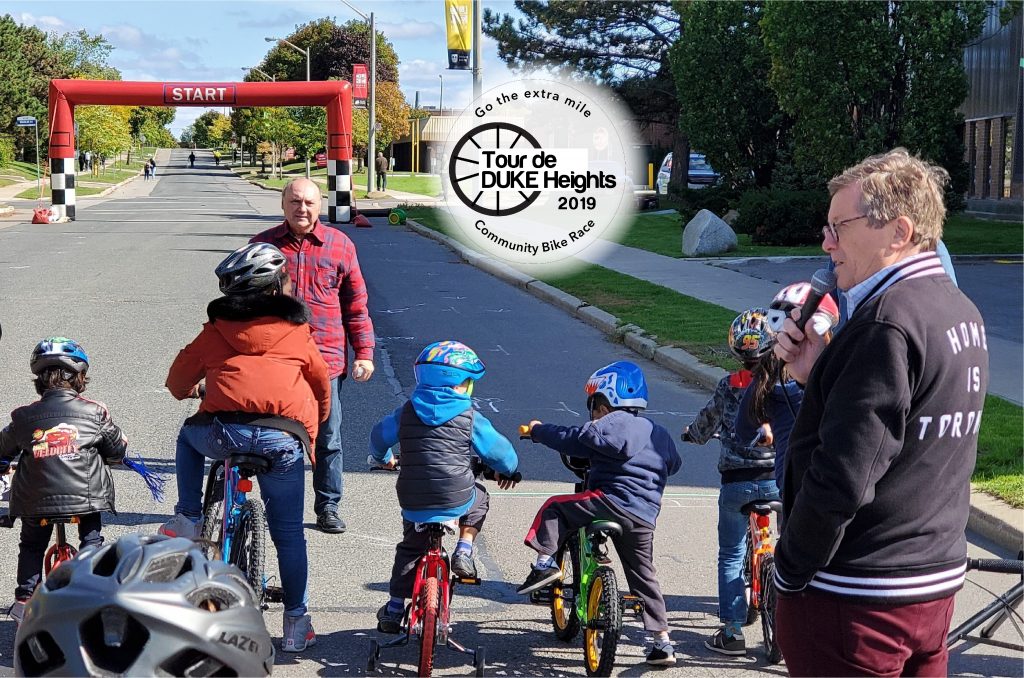 DUKE Heights BIA co-hosted the first Tour de DUKE Heights with Toronto City Councillor Anthony Perruzza. The event was a success! Special thanks to the City Transportation and Traffic Management departments, TTC, EMS, Toronto Police, CultureLink Bike Hub and our volunteers for assisting in the day's events.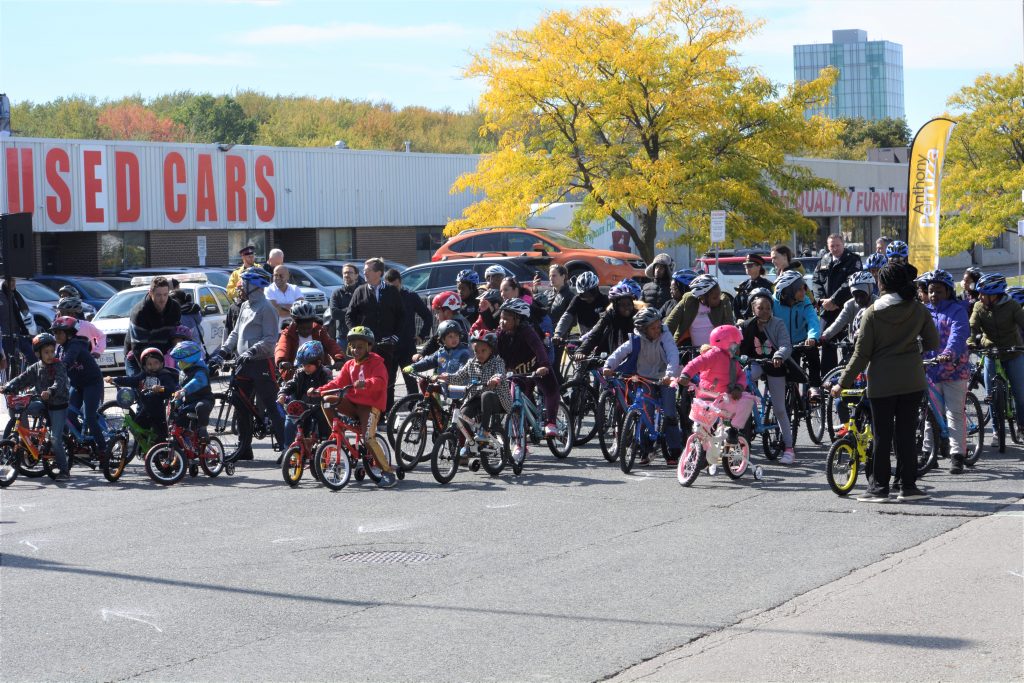 The day started with a Cycling Education and Safety training session by CultureLink Bike Hub and bike trainer Hugh Smith, who is also a retired officer and one of the city's first Bike Patrol Unit officers. This session aimed at guiding the young riders on essential skills and awareness of road safety.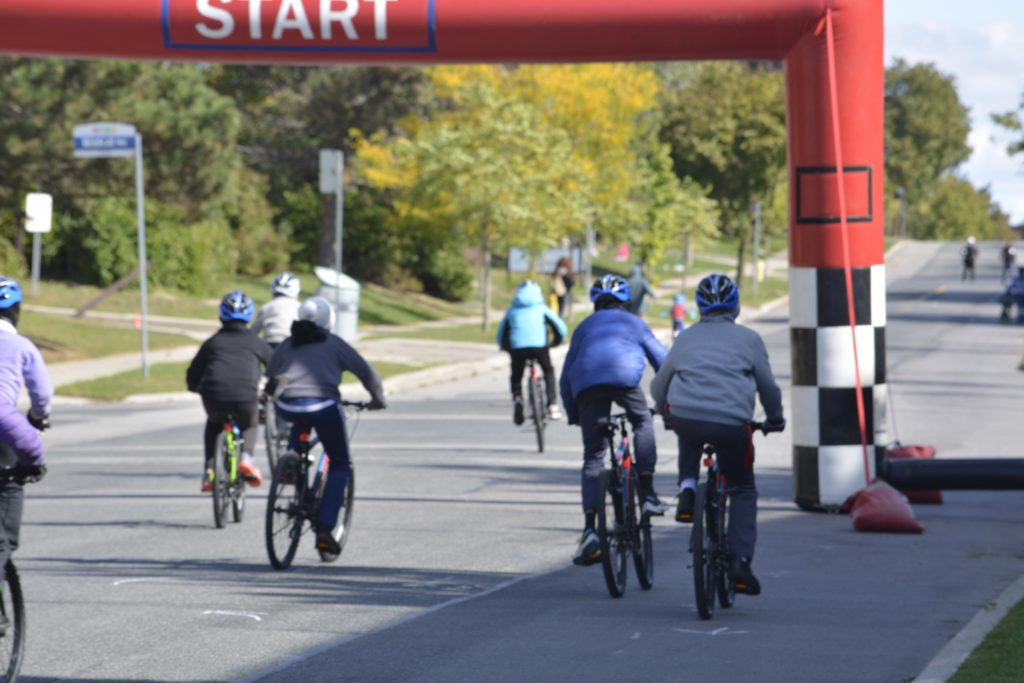 With significant contribution from our sponsors we were able to provide 101 bikes to children from underprivileged families from the surrounding neighbourhoods. The Toronto City mayor, the local MPP and the City Councillor joined our Board of Directors at the inauguration ceremony.
To end the proceedings of the day full of excitement and fun, each racer was given a race medal and treats, so every kid was a winner!