July 01, 2020
Dear Resident,
Every year my office hosts Property Tax & Water Bill Rebate clinics to help seniors and those with disabilities fill out applications for these programs. Due to COVID-19, this year will be different.
Please call my office to set up a one-on-one appointment at (416) 338-5335 or email councillor_perruzza@toronto.ca. 
The deadline to apply for the Property Tax, Water Bill, and Solid Waste Relief programs is October 30, 2020. When you call or email, please confirm which ID you need to bring with you to your appointment. Applications will be available this month.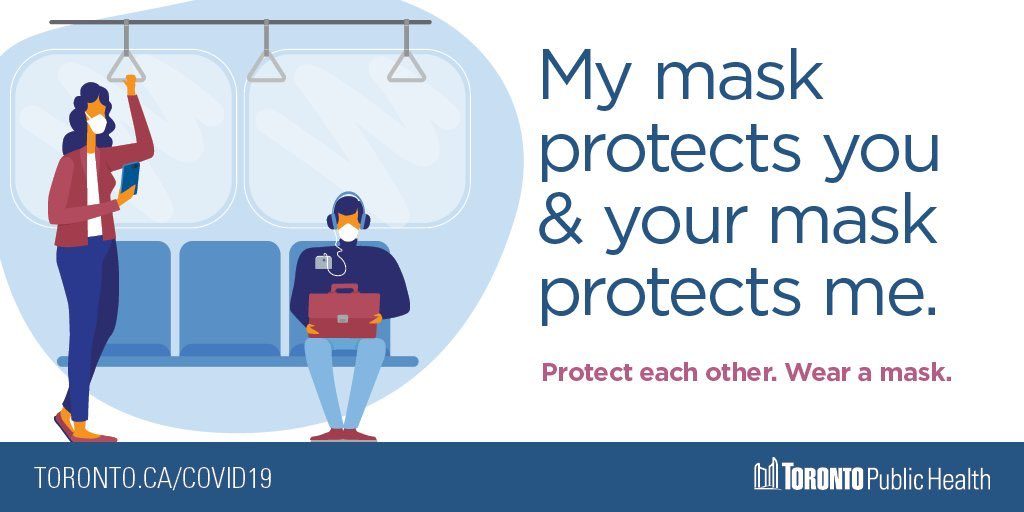 COVID-19 has created an unprecedented situation for us all. Even as Toronto joins the next phase of reopening with other regions in Ontario, we must continue to listen to all government recommendations. While the Province has expanded social circles from 5 to 10 people, we need to be cautious and practice social distancing with those outside of our circle. Please wear masks and remember that they are mandatory while riding the TTC. We must take these new rules seriously to prioritize our health and safety and flatten the curve for the long haul.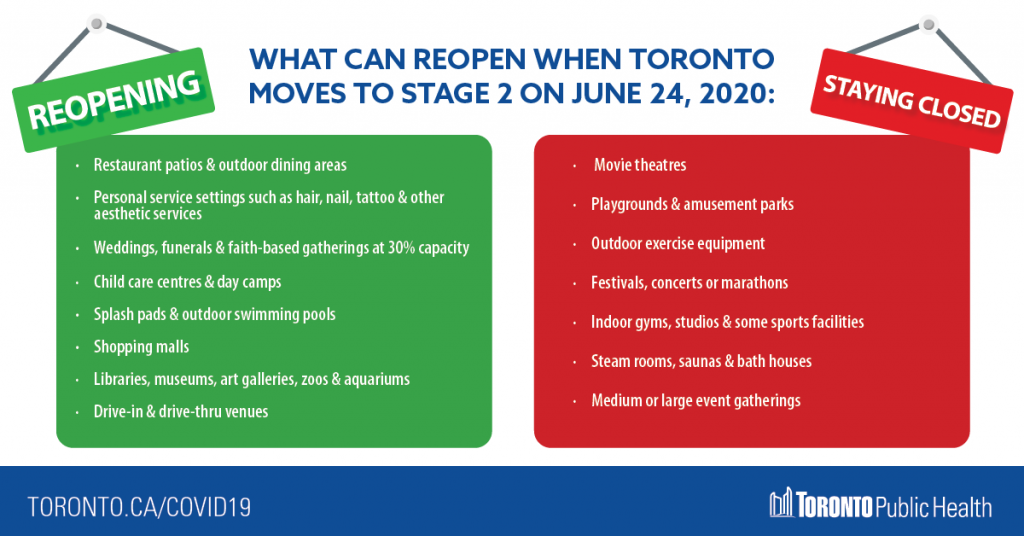 Cool off and stay safe this summer at Toronto's beaches, outdoor pools, and splash pads
Toronto beaches will remain open this summer. Lifeguards are on duty at six of Toronto's beaches and will supervise swim areas from 11:30 a.m. to 6:30 p.m. daily.
Bluffer's Park Beach (Blue Flag)
Cherry/Clarke Beach (Blue Flag)
Kew-Balmy Beach (Blue Flag)
Marie Curtis Park East Beach
Sunnyside Beach
Woodbine Beach (Blue Flag)
Almost all of Toronto's 140 splash pad locations and 56 outdoor swimming pools are now open. Pools will stay open until the Labour Day weekend, and splash pads will close on September 13.
To allow for physical distancing, the capacity at outdoor pools will remain reduced to 25 per cent. Leisure swims will be prioritized throughout the day to ensure that as many swimmers as possible have the opportunity to cool off. Swimmers will be limited to 45-minute sessions to allow for cleaning. Full details are available at https://www.toronto.ca/explore-enjoy/recreation/swimming-splash-pads/.
Moving forward with the Toronto Office of Recovery and Rebuild
The Toronto Office of Recovery and Rebuild (TORR) is seeking input to produce a report on the City's recovery and rebuild strategy that will go to City Council in September. This process must include engagement with vulnerable communities and community groups to prioritize the needs of neighbourhoods hit hardest by the pandemic. COVID-19 is impacting Black, Indigenous, and other vulnerable communities disproportionately.
Social Planning Toronto is coordinating with residents from equity-seeking groups, led by local leaders and community-based agencies. For more information on the resident engagement process, please visit  https://www.socialplanningtoronto.org/torr_consults. Community-based agencies are welcome to provide input into the TORR process by Friday, July 24, 2020, by completing the survey online. https://bit.ly/2Bsbl8c
Input from stakeholders will be summarized and posted to www.toronto.ca/open. For any questions about the agency engagement process, please contact neighbourhoods@toronto.ca.
We can provide further information and referrals for the following topics:
Canada Emergency Response Benefit Extension (CERB)

Canada Emergency Student Benefit (CESB)

Canada Emergency Wage Subsidy (CEWS)

Solid Waste, including garbage, recycling, compost and Drop-off Depots

Property Tax or Utility Billing Concerns

Old Age Security (OAS) & Guaranteed Income Supplement Updates (GIS)

Access to childcare, food supports, mental health services & other City of Toronto programs.

The Province's Reopening of the Economy, in stages. Learn more about the current phase.

ActiveTO – Street closures for pedestrians.
CafeTO – Patio permissions for restaurants.

SwimTO – City-run water amenities and services, including beaches.
BikeTO – Bike Share news and more cycling lanes.

Park Amenities, What's available?

Farmer's Markets, Where can I go?
In addition, much of this information is posted on my website: www.anthonyperruzza.com
For regular updates, please follow me on Facebook @AnthonyPerruzza, Twitter @PerruzzaTO, Instagram @Perruzza_TO or subscribe to my regular e-newsletter updates online by visiting my website.
Sincerely,

City Councillor Anthony Perruzza
Ward 7 – Humber River-Black Creek