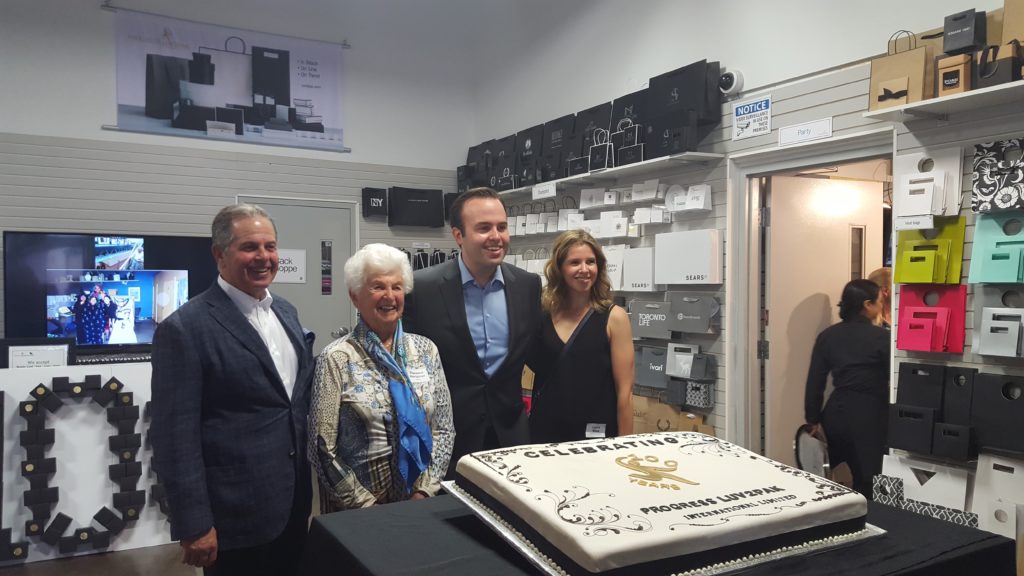 You may not know who they are, but you have been taking home their products for 100 years. Progress Luv2pak has specialized in customized packaging in North York since 1917. They offer an award-winning selection of bags, boxes, tissue, ribbons and more for retailers like Holt Renfrew, American Eagle Outfitters, Joe Fresh, Indigo, Harry Rosen, and many, many more.
On Thursday June 22nd, we were on hand to help Progress Luv2Pak celebrate this milestone with owner David Hertzman and his staff, family, and partners. Here we were able to learn more about the fascinating history of this Canadian and North York staple by going through their museum, showcasing their efforts at green packaging, their collaboration with the founder of Trivial Pursuit, and the general evolution of their products over the last century.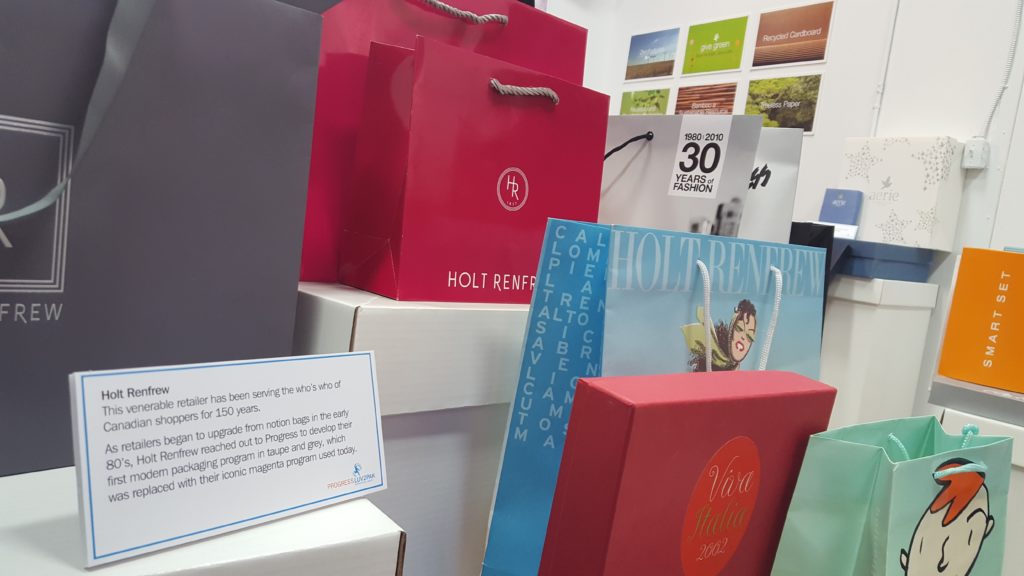 Luv2Pak have always been a great supporter of the DUKE Heights BIA. They were part of the initial push for the development of a business improvement area here in 2014.  Owner David Hertzman is one of the volunteers who sits on our board of directors and Luv2Pak even helped us host some of our very first meetings in their board room on Tangiers. Luv2Pak is an active member of our BIA, who are working to help improve our community and we are happy to have them as such prominent members of our neighborhood.
Congratulations Luv2Pak on 100 great years, we wish you even more success on your next 100 years!