[vc_row][vc_column][vc_column_text]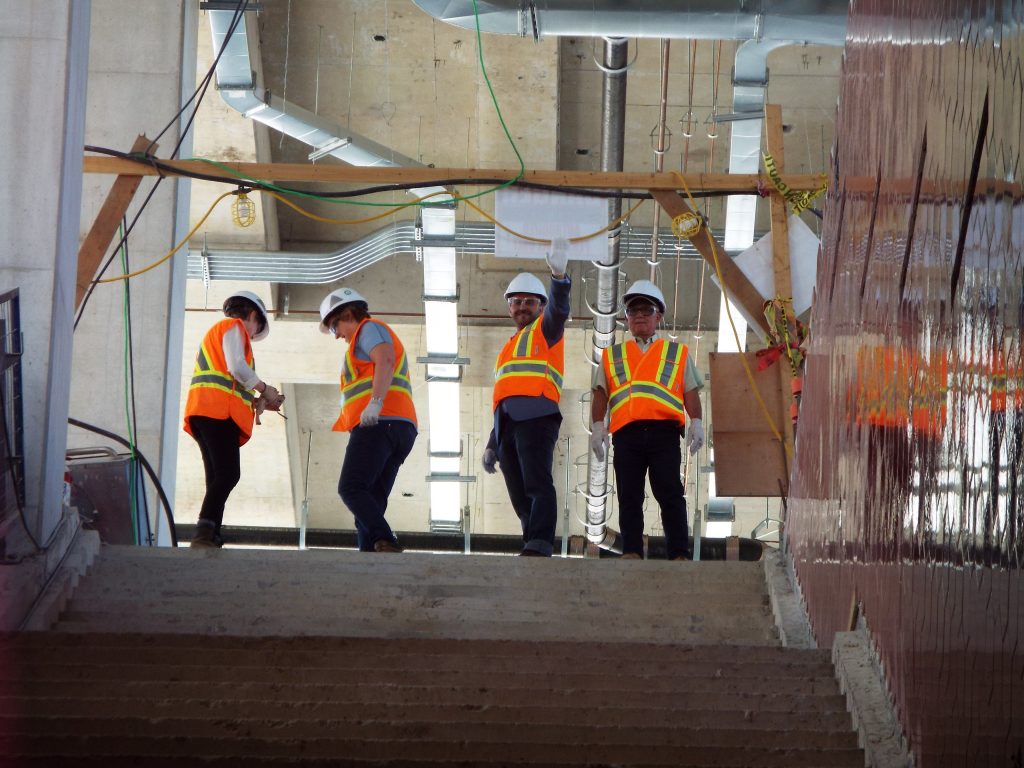 In a recent tour with TTC on the Toronto-York Spadina Subway Extension, we were able to explore how TTC is trying to setup their new station to be inclusive of the community traffic and transportation. The new subway station will have a large parking lot, including 383 commuter parking spaces, secure spaces for 100 bicycles and 13 short term bicycle storage spaces. There will also be a connection for the future Finch West LRT stop. The design of the new station was meant to engage with and support the everyday life of the neighborhood, aesthetically and functionally. But the design is not enough, to accomplish this we need to step in as a community to attract the right investment to our neighborhood.
Keele Finch Plus Study
The goal of the Keele Finch Plus study being conducted by the City of Toronto, is to review how best to leverage the new transit developments in a beneficial way for businesses and residents of the area.
On June 21st, Keele Finch Plus held their first public consultation at James Cardinal McGuigan School. Here City Planners, led by Matt Armstrong, received community feedback on what currently works in the community and what needs to change in order to better integrate with the new public transit systems. The study is reviewing community services, building design, public places and smart mobility. This includes things like zoning, bylaws, bike lanes, parks and more. There will be more consultations happening in the future. To find out about these and what was said at the first public consultation, please visit the Keele Finch Plus website at https://www.toronto.ca/city-government/planning-development/planning-studies-initiatives/keele-finch-plus/[/vc_column_text][/vc_column][/vc_row]