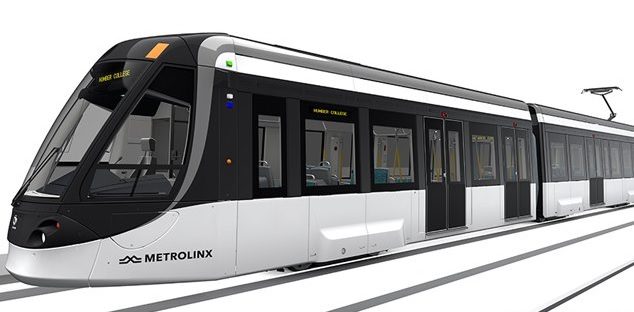 Attention, DUKE Heights business community! if you were waiting for the perfect time to seize an opportunity to work as a supplier or service provider to the Finch West LRT, the time is now. Mosaic Transit Group, the consortium responsible for designing, building and maintaining the light rail line, is kicking off construction during the spring/summer of 2019.
Mosaic Transit Group is now asking local construction services, equipment and materials providers to connect for new business procurement opportunities for the LRT project. They will use local sources for supplies and materials, where practical and economically reasonable. They have opened a variety of procurement packages from construction, architecture and engineering, goods, services, to simple acquisitions (e.g. painting, printing, fleet rental, cleaning service, catering, facilities rental).
The full list of products and services that they will be procuring in 2019 is below:
Trailer Rental
Office furniture/Miscellaneous furnishing
Temporary services (power, water, sewers)
Portable toilets
Utilities relocation
Site security
Temporary /Permanent fencing
Clearing/grubbing
Excavation equipment
Shoring of excavation

Concrete/formwork
Reinforcing steel
Architectural Masonry
Structural steel
Miscellaneous metals
Canopies for Stops
Carpentry/Millwork
Roofing
Doors and frames
Glazing

Cladding
Drywall
Tiling/Floor finishing
Painting
Washroom accessories
Fall arrest systems (roof anchors)
Escalators/Elevators
Mechanical/Electrical systems
Trackwork, railway, signaling, communication system
Landscaping
Tips to Businesses Responding to RFPs:
Be Innovative
Understand the Requirements
Demonstrate company's capability to perform, including: experience, resources and ability to subcontract
Provide current and relevant references
Estimate costs realistically
Follow the submission requirements and perform quality control
If your business offers related products and services, act now! Email procurement@mosaictransit.com to introduce your business and/or goods and services. Visit www.mosaictransit.com to stay up to date on business and workforce development opportunities.