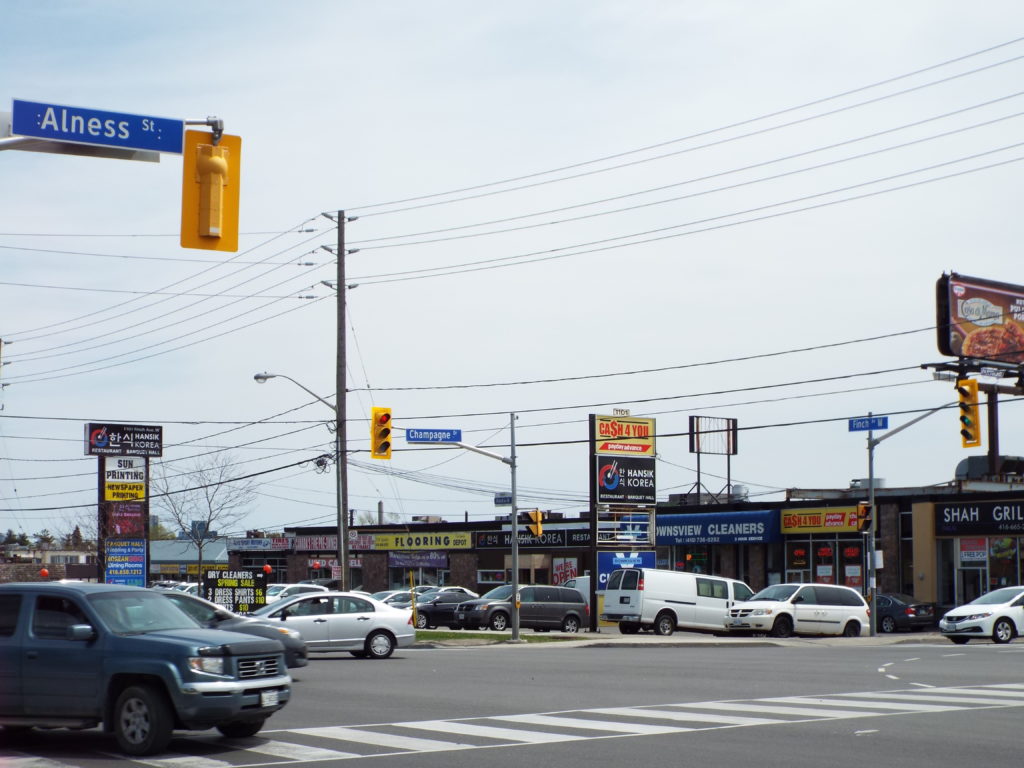 The Duke Heights Business Improvement Area is seeking to create and install a series of interrelated "Duke Markers" along Finch Avenue West. The Duke Markers are to be imaginative three dimensional features that act as Duke Heights branding, provide pedestrian amenity, and are highly visible at daytime and nighttime. The Duke Markers are part of streetscape improvements Duke Heights will be implementing along Finch Avenue. These markers will be placed at the primary entrances to DUKE Heights at the intersections of Finch Avenue with Keele and Dufferin Streets.
There are thirteen locations for the Duke Markers. They are located at the following intersections:
Finch and Keele (1)
Finch and Tangiers (4)
Finch and Chesswood (4)
Finch and Champagne (4)
Who can Apply:
Qualified teams, led by a designer, are invited to submit their credentials for consideration. Teams should include all necessary disciplines to successfully design, build, and install the Duke Markers consistent with all applicable building code, legislation and municipal standards. The term 'designer' is not meant to be limiting, but in general refers to professionals in the fields of industrial design, landscape architecture, architecture, and/or public art.
Qualifications will be evaluated by the Duke Heights BIA, and a team will be selected to design and build the Duke Markers.
For Further Information about the Application, who can apply and how to apply; See the following Document
Submissions should be made 1120 Finch Ave West, Suite 205, Toronto, ON, M3J 3H7 on or before 2:00 PM EST Friday, June 2nd, 2017
Questions can be sent to info@dukeheights.ca