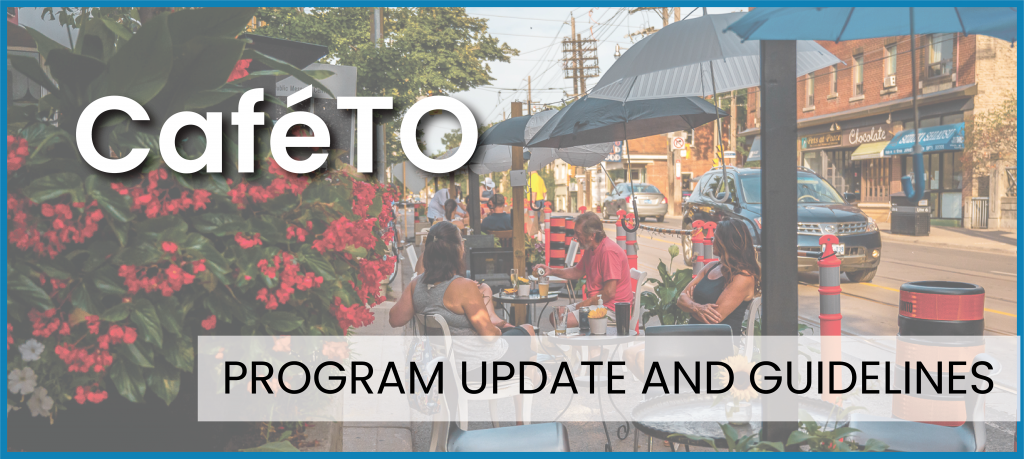 May 1, 2021
Despite uncertainty with the possible timing for the end to the ongoing province-wide shutdown, the City of Toronto has decided to move forward with the CaféTO outdoor dining program. The installation of curb-lane patios begins on May 8, 2021. The City is gearing up the program now to stay ahead in preparing grounds for the post-lockdown scenario when many restaurants, cafés and bars could use those extra outdoor seats sooner to start earning back revenue they lost during the pandemic.
To learn more about the CaféTO program, download the program guides.
[maxbutton id="29"]
[maxbutton id="30"]
Watch the webinar "Café TO & Outdoor Dining - Expanding Cafés and Patios in 2021" for a detailed walkthrough. - watch on YouTube
If you own or manage a restaurant, cafe or bar in DUKE Heights BIA, please reach out to our office via email: info@dukeheights.ca and we will be happy to connect you to the City's CafeTO team.
Also don't miss adding your restaurant to Destination Toronto's ToGoToronto.com, a free listing of more than 700 Toronto restaurants that are open for safe takeout, delivery and patios as public health restrictions allow.
[maxbutton id="31"]
---
Important Illustrations
Types of Cafés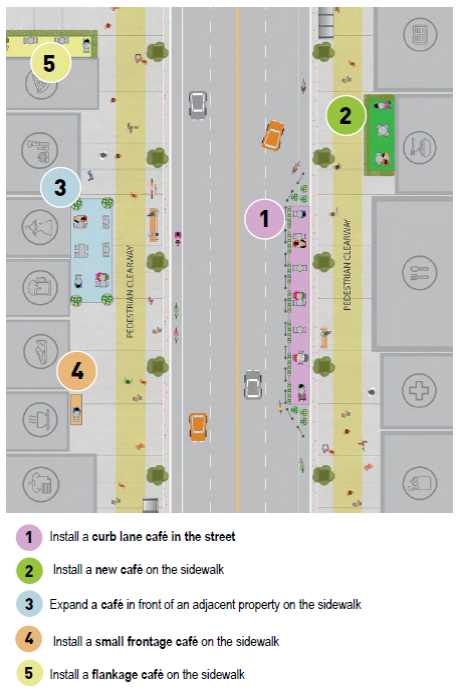 Private Patio Guide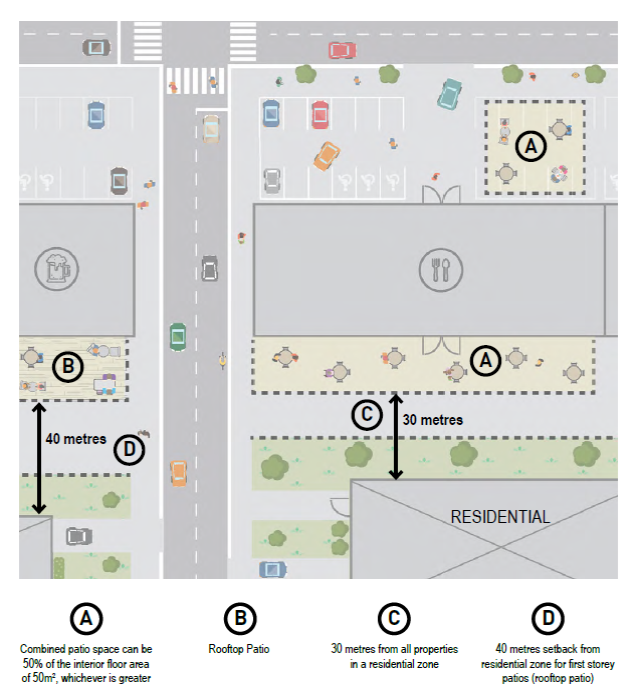 Determine the Width of the Pedestrian Clearway