RFP on Mural Public Art Project
Sheppard Avenue West at the CN – GO Train Overpass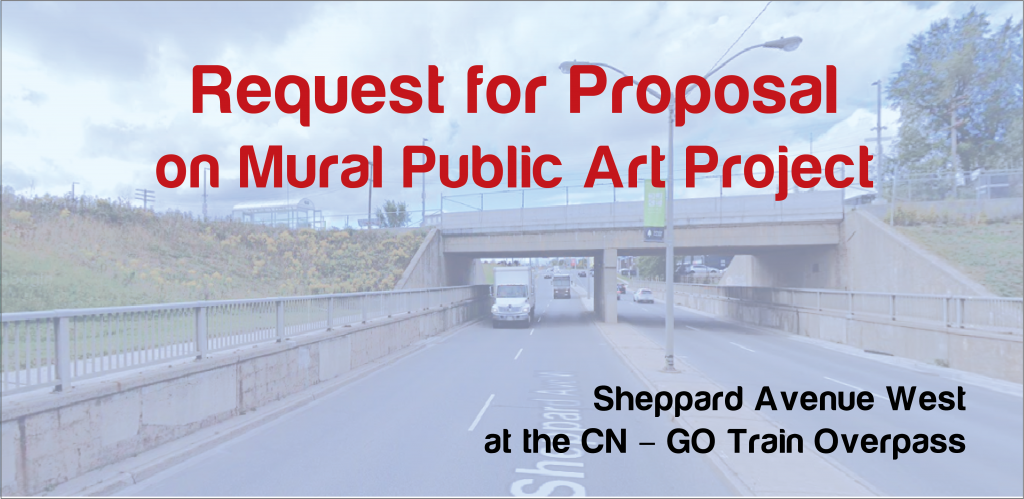 DUKE Heights BIA is looking to initiate the second mural art project in the area, as part of a series of proposed and still to be developed enhancements to the right-of-way. These improvements are key to our strategy for revitalizing the area and creating long-term effects. The first mural was successfully commissioned and welcomed in our community in 2017 and is located at the CN Rail Line Underpass at Finch Ave. West.
Download the complete RFP document to learn about the scope of the work, proposal evaluation and selection process, and proposal submission requirements. The responses to the functional requirements should be submitted in the structure provided in this RFP.
Proposals must be submitted via email to Lia Martelluzzi, Executive Director at lia@dukeheights.ca, and Laura Ispas, Office Manager at laura@dukeheights.ca by Friday, April 30, 2021 at 4:00pm (local Toronto time).
[maxbutton id="26"]