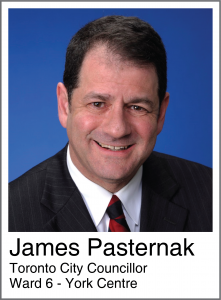 September 01, 2019
The City of Toronto must play a crucial role in helping business succeed. But while historically that is through tax breaks, business grants, loans and improved infrastructure, it is also our responsibility to make sure that Business Improvement Areas, such as DUKE Heights, have wonderful city resources for people who work there, enjoy leisure time and need access important city services. The quality of our city must be reflected in and near the Business Improvement Areas.
Recently I was proud to open the Northview Advent Child Care Centre in the Bathurst and Finch neighbourhood. This is a state-of-the-art daycare with 49 spaces, all of which are subsidized. That means that workers who travel to and from the DUKE Heights BIA, will have another daycare option for drop-off on the way to work and pick-up on the way home.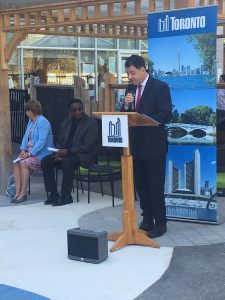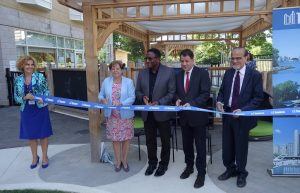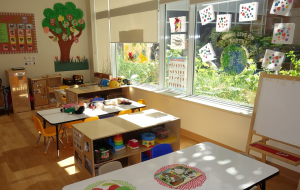 Lunch time for workers should be a time for fresh air, a nice walk and a pleasant place to sit and eat. Parks and paths are a great start. The city continues to invest in G. Ross Lord Park, one of Toronto's finest, to ensure that DUKE Heights BIA employees can visit, relax, eat lunch and enjoy the sunshine. There are also nice green spaces, including Toronto Region Conservation Authority lands, seating along the Finch hydro corridor and along Dufferin Street. My office will also continue to invest in public art and murals to ensure that our public spaces reflect the creativity of the local DUKE Heights BIA neighbourhood.
My office will also continue to make sure that local street lighting, sidewalk connectivity, cycling infrastructure and other city assets are there to help workers get to and from work safely.
Transit is a city responsibility and businesses cannot thrive without high level transit opportunities for their employees. York Centre is quite fortunate to have 4 subway stops, major arterial roads and highways and extensive bus services. Looking to the future, the Finch West LRT will bring high level transit to the door of the DUKE Heights BIA, which will make commuting easier, safer and more efficient. We are also very excited that our new GO train station at Downsview Park Station is making it easier for workers in the DUKE Heights BIA to get home faster, and in comfort.