September 2017 was an especially busy month, featuring three events I held in partnership with the DUKE Heights BIA and others stakeholders.
The month was kicked off with the "I Drive Electric Cruise" on September 9, hosted by the non-profit organization called Plug'n Drive (1126 Finch Avenue West, Unit 1) as part of the national Drive Electric Week.  Participants of the event had the opportunity to test drive electric and plug-in-hybrid vehicles and learn more about these vehicles from their owners.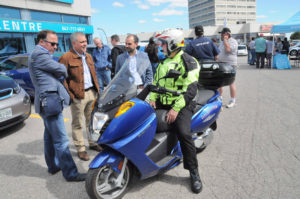 Councillor Anthony Perruzza and Matias de Dovitiis speak with Electric vehicle owner at Plug'n Drive event.
Next, the Planning Partnership presented their vision for the beautification of a local stretch of Keele Street and the surrounding area through tree and flower plantings, seating areas, decorative tiles and other features, and more.  This meeting, held on September 21 at the Unifor 112 Hall, gave an opportunity for residents and business owners to share their input on the exciting plan.
Finally, as our new subway nears opening, Toronto Planning is developing a plan for the future of the Keele and Finch intersection in light of the new transit investments in our community.  This planning study is called Keele Finch Plus (search "Keele Finch Plus" in your internet favourite browser for more information).  Residents and business owners had an opportunity to take part in this study at our meeting held at James Cardinal McGuigan Catholic High School on September 28.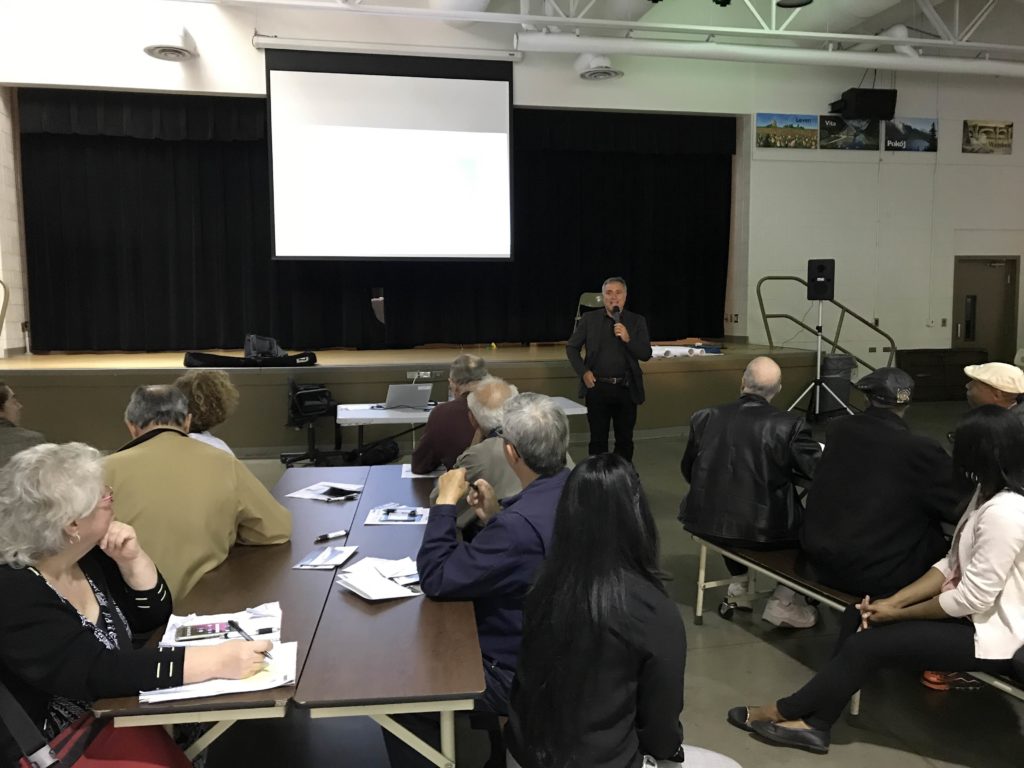 Councillor Anthony Perruzza speaks to residents at the Keele Finch Plus planning study.
For more information on any of these events, call my office at 416-338-5335 or e-mail me at councillor_perruzza@toronto.ca.