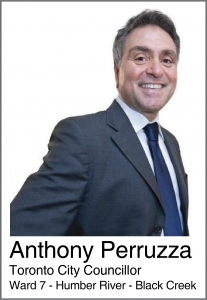 September 14, 2021
Dear Resident,
Many families were looking forward to the new school year, but many are uneasy given the ongoing circumstances facing the pandemic. The plans announced by the Ministry of Education will continue to develop, and I will continue to share updates with you. As the Poverty Reduction Advocate for the City of Toronto and as a parent, I listen and advocate for better health and safety standards. Our schools need to be able to hire more custodians, nurses, teachers, and other staff to support our children and each other through this process.
This month, you can continue to access community centres for heat relief and drop-in sports. Visit the City of Toronto's website to confirm the most up-to-date instructions related to COVID-19 protocol and book reservations for City programming. https://www.toronto.ca/
Remember to stay safe and continue to follow all public health guidelines. Please get both vaccines; there are pop-up clinics available in our community to serve you.
Property Tax & Water Bill Rebate Programs:
Every year my office hosts Property Tax & Water Bill Rebate clinics to help seniors and those with disabilities fill out applications for these programs. Due to COVID-19, this year will be different.
Please call my office to set up a one-on-one appointment at (416) 338-5335 or email councillor_perruzza@toronto.ca.
The deadline to apply for the Property Tax, Water Bill, and Solid Waste Relief programs is October 29, 2020. Please confirm which ID you need to bring with you to your appointment.
If you have questions about local developments, community projects or need access to other City-related information, please contact me at 416-338-5335 or councillor_perruzza@toronto.ca.
For regular updates, please follow me on Facebook @AnthonyPerruzza, Twitter @PerruzzaTO, Instagram @Perruzza_TO, or subscribe to my regular e-newsletter updates online by visiting my website.
Sincerely,
City Councillor Anthony Perruzza
Ward 7 – Humber River-Black Creek
---