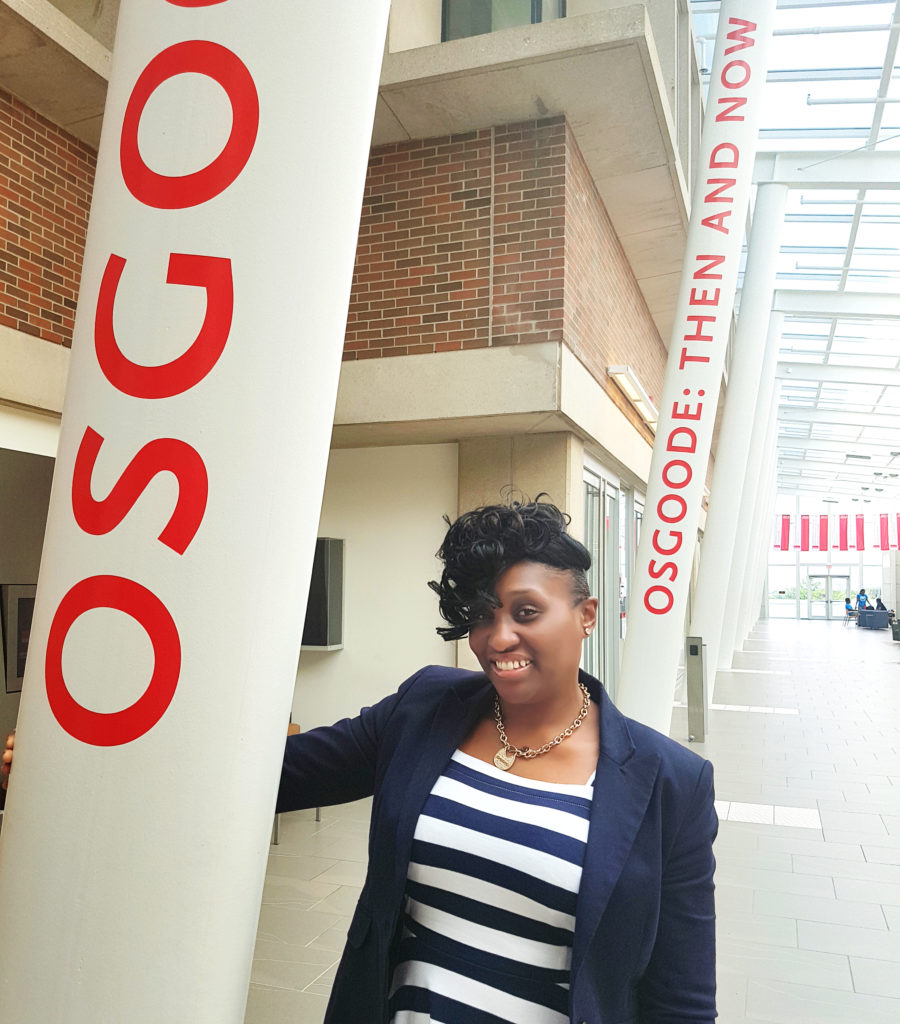 Symone Walters is the Community Impact Coordinator working with DUKE Heights and Osgoode Hall Law School to create a Virtual Employment Hub in North York
The DUKE Heights BIA is partnering with the Osgoode Hall Law School on a unique community initiative, aimed to increase local employment within the DUKE Heights neighborhood. Matias de Dovitiis, the Executive Director of the DUKE Heights BIA, explains the importance of this partnership as follows, "The DUKE Heights BIA has over 2,500 businesses and is right at the doorsteps of York University. We have a mandate from our Board of Directors to develop a relationship that will make our area a hub for innovation and growth and this Osgoode partnership is a step in that direction."
To make this collaboration succeed we have welcomed a new member to the DUKE Heights team. Symone Walters was welcomed to our offices this past June to work as our Community Impact Coordinator. Walters will be working as a liaison for Osgoode Hall Law School and the DUKE Heights BIA between our members, employment organizations and potential employees. Walters has had years of experience contributing to our community and working to create improvements for the people who live, work, and do business in the DUKE Heights neighborhood.
Walters will be working to help DUKE Heights and Osgoode Hall, create an online Employment Hub that will be introduced this coming Fall. The mission of this Employment Hub will be to gather together existing resources for employers and job seekers in one place through our website www.dukeheights.ca . Here we hope to create one source for employers, entrepreneurs, and job seekers, where they can find resources to help them succeed and grow.
Osgoode Dean, Lorne Sossin, took the time to describe why encouraging employment growth is so important in a community. Sossin states, "What has become clear over years of working in a variety of community oriented, law school partnerships and outreach, is that employment is a key to community building - and to overcoming the kind of legal barriers which many face. Additionally, the University itself is a major employer, contractor, and anchor institution, procuring goods and services for a variety of activities. Legal innovations around social enterprise and social procurement can help fulfill the potential of the University to support and strengthen communities."
DUKE Heights is proud to have entered into this partnership with Osgoode Hall Law School and we look forward to introducing you to our new Employment Hub services in the Fall of 2017.