This is the season of giving and receiving!
Between December 1- December 21, 2021, DUKE Heights BIA is excited to invite the BIA community and all our Toronto neighbors to participate in the DUKE Scavenger Hunt, a fun community event aimed to animate the BIA's streets and create buzz around shopping, dining local and promoting local businesses.
The contestants will need to visit a number of businesses and different landmarks in our area and complete certain activities within the span of 21 days.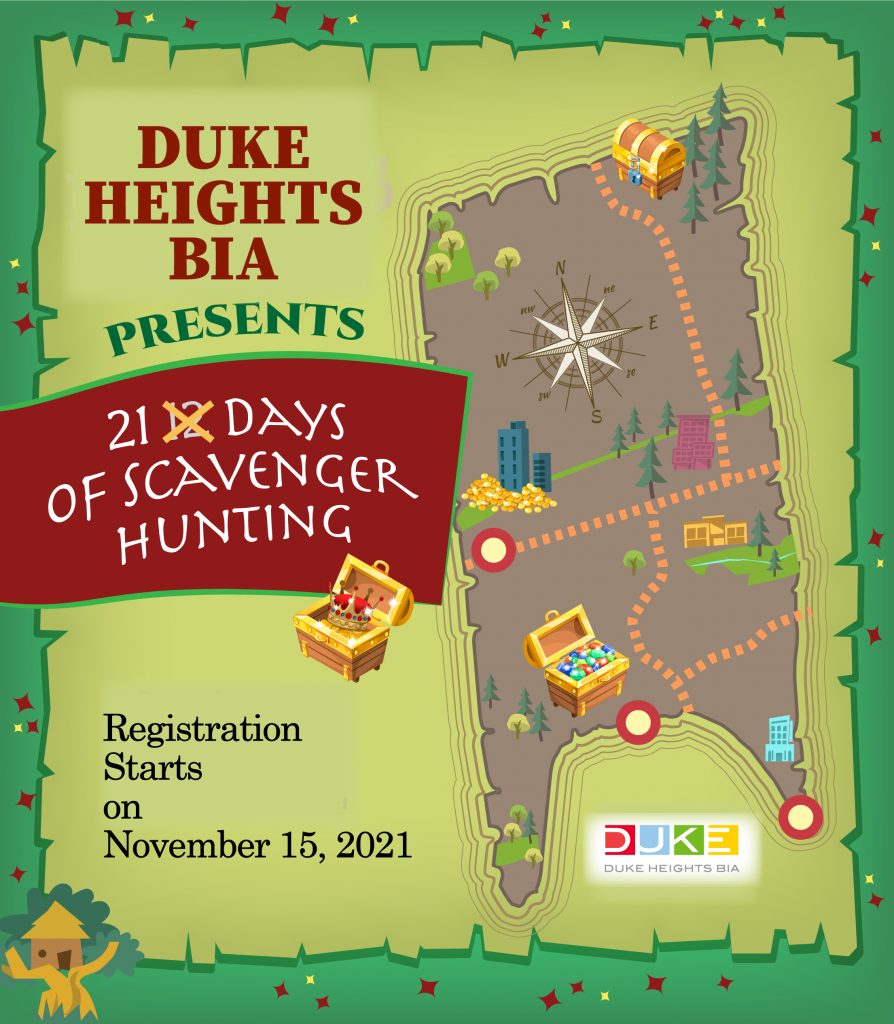 In addition, to meeting with our local businesses and receiving a prize, each winner will have the opportunity to also give to one of our local charities!
See instructions for the contestants in brief:
Download the GooseChase app on your smartphone (all participates in the scavenger hunt will require a phone to upload pictures to the app)
Search Duke Scavenger Hunt 2021 or use the DUKE Hunt code to enter the game, which will published on our social media pages very soon.
Complete missions on the GooseChase app and accumulate points to be eligible to win prizes.
At the end of each day, the contestant/team with the highest points will win a prize worth $300. Each contestant/team can only win one of the daily prizes.
Keep an eye on the DUKE Heights BIA Facebook and Instagram pages in the next few days for the contest rules and final instructions on how to participate.