Dec 01, 2019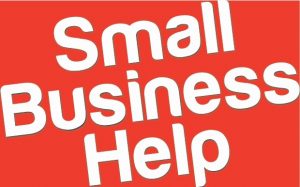 Buy Social Canada offers a third-party certification for social enterprises. A social enterprise is a business that seeks to achieve a defined social, cultural or environmental goal and reinvests the majority of net profits back into that goal. Buy Social Canada certification recognizes your organization as a verified social enterprise and demonstrates your commitment to social and sustainable business.

By proudly displaying Buy Social Canada certification you:
Signal to customers the impact of their purchases
Promote awareness of the social enterprise industry
Invite the attention of social procurers
As part of your Buy Social Canada certification you:
Will be featured in our social enterprise directory
Have access to 2 hours of free consulting from the Buy Social Canada team
Receive discounted access to webinars and learning resources
It's easy to apply for certification, all you need to do is:
Complete a short, online application
Speak with a Buy Social Canada team member to talk about your social enterprise
Submit your Articles of Incorporation and Audited Financial Statements
Find out more at www.buysocialcanada.com and don't miss our free social procurement tools and resources.
If you have any questions please content Brent Brodie at brent@buysocialcanada.com