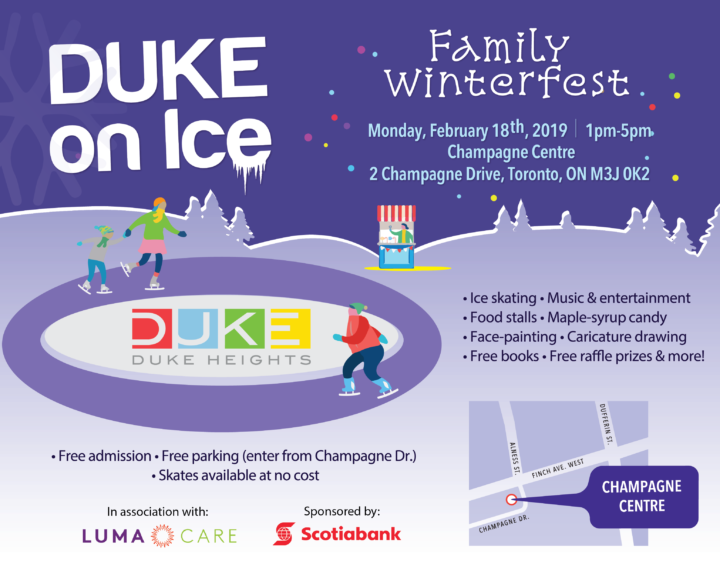 A first-of-its-kind family fun event in winter in North York with food, music, ice-skating, and free giveaways on this Family Day! Admission is free. Come with your family and friends for an afternoon full of treats, music, giveaways and fun!
Free Activities:
• Indoor skating
• Raffle draw
• Maple Syrup Snow Taffy
• Books for every child to take home
• Games and activities
If you are still looking to obtain a space at the event or are interested in sponsoring or volunteering at the our winterfest, contact events@dukeheights.ca.