October 12, 2023
...
By: Stephanie Lucas
...
Yummy

Market

Takes your Taste Buds on a Journey from Classic Comfort Foods to Unique Dishes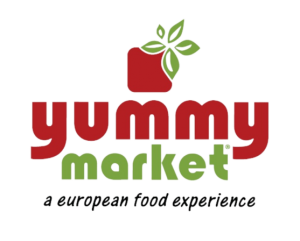 In 2002, a small family embarked on a European grocery journey. They opened a cozy store in Toronto to cater to the tastes of the new Eastern European immigrants. The store quickly drew crowds with its familiar comfort foods and delicacies. Today, it has become the go-to destination for a European food experience in the Greater Toronto Area.
Yummy Market provides the true essence of European grocery shopping and cuisine. Departments from Kitchen, Growers, Butchers, Deli, Bakery, Sushi Chef and more.
With the time-honoured tradition of cooking and baking everything from scratch. Yummy Market's commitment to quality is reflected in its in-store ovens which bake fresh bread daily, and its in-store kitchen, where scratch-made foods are carefully prepared with attention to detail. Patisserie handcrafts cakes and pastries are baked to perfection. Their craft is a true reflection of their unwavering and unshakable passion. With over 1000 rotational scratch-made foods, Yummy Market is confident that their wholesome food will transport you back to the good old days.
But that's not all, they offer affordable home styles of meals for Breakfast, Lunch, and dinner.
The extensive range of gourmet groceries is sourced from around the world including European countries such as Italy, Spain, and France. The Deli offers a variety of imported cheeses and charcuterie to satisfy even the most discerning palate. You're in for a treat! Their pickled products are a delightful surprise, made with love and care. And if you have a sweet tooth, the chocolate and candy section is a paradise. They offer the GTA's finest and diverse food selection, ensuring a delightful culinary experience.
Yummy Market offers more than 300 in-store rotational bakeries, which provide a wide range of products. From everyday essentials to holiday treats and thousands of specialties, you can find all kinds of products in every department to make your European shopping experience more enjoyable. Sharing and enjoying good food is a crucial part of European culture.
Yummy Market is excited to receive services from DUKE Heights BIA. Look out for their signage! As it continues to grow and provide great products, DUKE Heights is proud to work alongside such businesses of integrity and care.
...
...
Store Location in DUKE Heights BIA: 4400 Dufferin Street, North York, ON M3H 6A8
Store Hours: 9:00 AM to 9:00 PM (every weekday)

Website: yummymarket.com
Instagram:  www.instagram.com/yummymarketofficial
Facebook:  www.facebook.com/YummyMarket
Pinterest:  www.pinterest.ca/yummymarket