August 11, 2022
BY: YASHVI SHAH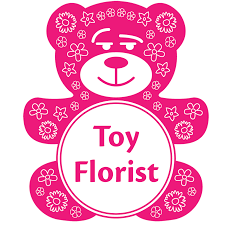 Are you looking to give someone a special gift but can't decide what to give them? Toy Florist has got you covered! Toy Florist has been serving Toronto and the GTA community since 2013 by offering custom-made bouquets with fresh flowers arranged differently for every occasion! Whether it's for a wedding, birthday, business event, Mother's Day, or Valentine's Day, Toy Florist will always provide you with the best service and the most charming gift options.
The business started with the first owner opening it up as a toy shop where he used to sell different animals made with flowers, such as bears, dogs, and pandas. Gradually the business evolved and transformed into a big flower shop selling not just flower toys but also bouquets and other flower arrangements made from real, fresh flowers!
The current owner of Toy Florist, Ashraf, is revamping and providing further access to a bigger community. Before, the business didn't do deliveries, but now, because of their delivery arrangements, Toy Florist has been able to reach a larger GTA area. Customers and clients can visit their website and Instagram page to order and receive their flower arrangements safely.
When asked about some of the best-selling products at Toy Florist, Ashraf claims these are some of their most popular products:
Pink Explosion: This is a box arrangement of flowers made with sprayed roses. The roses are sprayed with different shades of pink, including hot, light, and regular pink. The spray consists of a mist combined with one of the best fillers on the market.

J'adore:

This is a bouquet made of quicksand roses and ocean song, light purple roses. The roses are all pastel-coloured. Quicksand is a gorgeous Sahara-type rose.
Golden Rose Box: This box is made of premium Ecuadorian red roses that come in a unique, luxurious box with a gold ribbon.
Butterfly Box: This is a box shaped like a butterfly with beautiful fresh flowers arranged in it.
Teddy Bear Box: This is a box in the shape of a teddy bear with beautiful and fresh flowers arranged in it.
Based on the names and descriptions of the products, you can tell Toy Florist uses quality flowers and makes their flower arrangements with love, delicacy, and care. "Lately, we've been getting a lot of good florists. We've been working with one of the best florists in town who arrived from Ukraine. We also have Russian and Israeli florists that work with us.", says Ashraf.
The teamwork pushes the different florists from around the world to work together in peace, allowing Toy Florist to serve their diverse community through flowers. With affordable prices that vary in size and product, every client is happy and satisfied with the quality, customization, and budget!
"We ask our clients to tag us in pictures on Instagram and Facebook every time we give them flowers, which allows our social media following to grow, so our community also grows", comments Ashraf.
Because Toy Florist uses real and fresh flowers, maintenance and care are required to keep the flowers from dying. However, Toy Florist assures their clients that their products are long-lasting by giving them proper instructions on how to take care of their flowers, which can help them last up to two weeks!
A big chunk of Toy Florist's overall business comes from weddings and significant events, and because of the worldwide COVID-19 pandemic, Toy Florist had minimal weddings. Ashraf elaborates, "People would do photoshoots, bridal bouquets, or small events. They would get our flower bouquets and take pictures, that's it. We didn't have real weddings, so business was difficult."
Thriving in the business industry was a financial challenge as they had to close their store and stay open only for no-contact deliveries. Toy Florist recently opened its store but still takes the COVID-19 precautions of wearing masks and gloves.
Although this year's business is starting to pick up, transitioning back to having more weddings and significant events will take some time. Ashraf and his team are hoping for a better future where clients and customers choose Toy Florist as their florist for their events.
Regarding social media presence, Toy Florist has one of the best ratings on Google reviews. They're immensely popular and active on Instagram, with a following of approximately 20,000 people due to their amazing content!
Toy Florist acknowledges the assistance they get from the DUKE Heights BIA team in marketing, promotion, and advertisement. Ashraf says, "DUKE Heights has been great to us. They provided us with billboard advertisements when we needed their help. I always felt their support whenever I was in trouble or had questions, and DUKE Heights were there for me. I'm fortunate Toy Florist is a part of the DUKE Heights Business Improvement Area. We're thankful for everything."
Toy Florist takes great pride in providing its customers and clients with quality products. They always have fresh flowers such as peonies and dahlias throughout the summer, aside from the roses and all the other beautiful flowers available.
For more information, visit Toy Florist's website and social media:
Website: https://toyflorist.com
Instagram: @toyflorist
Facebook: @toyflorist
Pinterest: @ToyFlorist