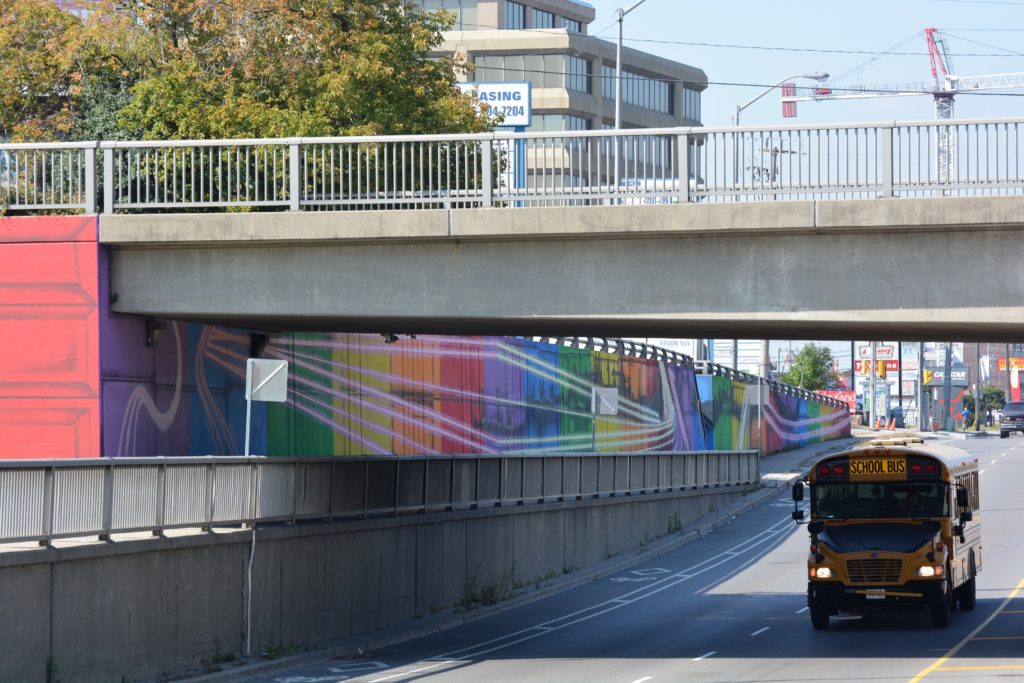 A massive new mural under the CN Rail underpass on Finch Avenue West is completed.
Artist Dan Bergeron, his team and funding from Street ArToronto (StART), together have created the mural project that stretches across Finch Avenue West from Chesswood Drive to Axeldon Road. The mural is called "Beacon" and with the vibrant colours and rays of light-the movement, the diversity, and sense of progress in the area has been perfectly captured.
The DUKE Heights BIA intends to bring more murals and art projects like such, into our Business Improvement Area to beautify our existing infrastructure, inspire visitors and represent the residents of our unique area. Cassie, a local resident says, "I like this mural, me and my family talk about it every time we pass it. I love walking through it at lunch time. We should have more in the area".
Share a photo on Facebook, Instagram of Twitter next to our mural with #BeaconMural, for a chance to be featured in our newsletter!