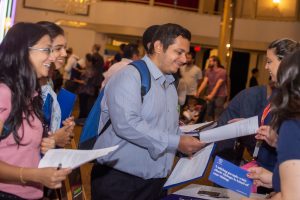 October 01, 2019
A hiring event took place at the National Event Venue located in the DUKE Heights BIA on Aug 29, 2019. The event was organized by the Mennonite New Life Centre of Toronto (MNLCT) to connect newcomer jobseekers with prospective employers hosted 15 employers from various fields. MNLCT is an organization from the BIA that works as a conduit to bring together diverse talent with employers who understand that to serve their diverse customer base, they need to have qualified and culturally competent staff.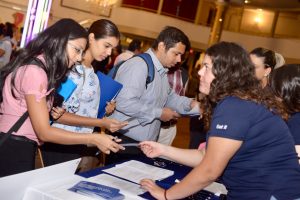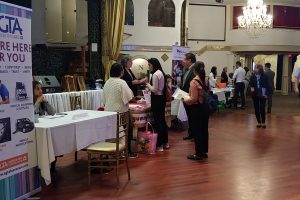 "We know that great candidates come through various locations, we are trying to connect them to the right opportunities", said TD Bank's Nima Hersi at the job fair. The fair was an opportunity for jobseekers to demonstrate their skills as well as network with employers.
"I have been able to move from table to table submitting my resume and having a chat with some of the employers. I am hoping to be contacted soon." said Denis Wakigiri, one of the newcomers at the Fair. Leticia Esquivel, who oversees the HOPES program (Helping Our Newcomers Prepare for Employment Success) at MNLCT said, "The newcomers' participation was high, this is a good example of how we can support them and the kind of activities they require since lack of employment is one of their main barriers."
DUKE Heights BIA sponsored this event. This was a window for us to connect our member businesses with the right talents that they need. Events like this support one of our core objectives - driving employment in the area.