November 10, 2022
BY: YASHVI SHAH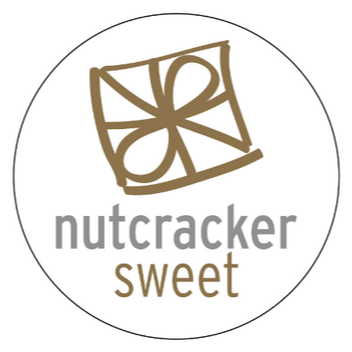 For over 35 years, Nutcracker Sweet Gift Baskets has been leading the gift baskets industry, providing creatively styled contemporary gifts to Canada and the USA! From a small food store to a gift-giving business, Nutcracker Sweet's team provides their customers and clients with a fabulous gift-giving experience.
About 12-13 years ago, Nutcracker Sweet shifted to the DUKE Heights area to design and assemble their gifts to send to people across North America. Their gifts range from gourmet and sweet gift basket combinations to beautiful baby gift baskets that customers can personalize with a custom baby ribbon shipped directly to you!
"We design our baskets to ensure a full experience with the basket. From the basket title, the contents inside of it, and how we present it, we believe in providing our customers with a complete, authentic experience." - Connie Suarez, General Manager.
Nutcracker Sweet delivers their products to their customers in multiple ways, from direct shipping to local hand delivery for local customers, and international shipping with selective delivery services that come with a tracking service.
Fun Fact: Nutcracker Sweet has other brands they grow beneath their umbrella, one of them being Sugar Chic Candy, a gourmet candy brand. Sugar Chic will take you back in time and down memory lane with their new collection of childhood-favourite candies and treats!
Nutcracker Sweet is flexible with its products and values customer health and dietary preferences, which is why they have dietary options such as gluten-free and vegan. To check out their gift and baby gift baskets and prices, scroll down to find a link to their website!
Every business faced different challenges, but Nutcracker Sweet's reaction to COVID-19 was one of a kind. They not only maintained their business with safety precautions in place but also recognized the needs of their community. They went out of their way to support people, other businesses, large organizations, and companies by developing care packages, which helped others get through COVID-19 and strengthen their connections.
"Everyone was locked up in their homes and couldn't see anybody. So, if someone wanted to visit a relative or family across town or see their new grandchild or something, we would send them care packages and gifts. What makes it all worth it is when you hear back from those you supported, and they thank you for helping them through difficult times." - Dave Brown, Head of Operations.
Nutcracker Sweet Gifts Baskets is a thriving business that goes out of its way to recognize and understand community needs and fulfills them through its innovative and stylish gift baskets. They've always been responsive and considerate to individuals and customers via different means of communication while keeping COVID-19 safety measures in motion. They continue to be a great gift-giving business!
For more information, visit their website and social media: