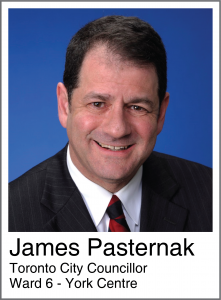 June 05, 2020
Our recovery team at City Hall has made it clear: we must do everything we can to help businesses re-open and recover from the Coronavirus and the subsequent lock down. We must all work together to build consumer and business confidence and make sure that shoppers feel that it is safe to go to places of commerce and retail to buy the products and services they need.
At the same time, our office is working on a transition plan so we can operate out of City Hall and our new community office (the latter being at Keele and Wilson). We miss the in person meetings and events that have made York Centre a liveable, healthy and successful part of Toronto.
We continue to work on a wide range of projects to support the DUKE Heights BIA. These include expanding public art, securing green space and parkland and supporting the reconstruction of reconnecting of sidewalks in the area. On the technical side, we continue to work on the by-law harmonization requests and the BIA boundary modification.
We understand that at the end of the day, Torontonians don't want bigger government, or smaller government but rather better government. And our city must rise to the occasion.
We continue to security municipal investments that are designed to help the DUKE Heights BIA. We have secured Toronto's first inner suburban bike share route, which will run from Bathurst Street to Keele Street along the Finch Avenue hydro cycling corridor and eventually to the York University Campus and to the Downsview Lands. Also, after years of responding to requests for traffic calming and micro mobility, our office has finally secured pilot bike lanes on Wilmington Avenue and Faywood Avenue. This cycling infrastructure will connect with the Finch Avenue Hydro trail in the north and the Wilson subway Station in the south. No vehicle lanes will be closed.
In addition to our subway expansion these micro mobility investments, along with the installation of new sidewalks, give the employees and owners of businesses in DUKE Heights alternative options that keeps people active and allows for social distancing.
We understand that at the end of the day, Torontonians don't want bigger government, or smaller government but rather better government. And our city will rise to the occasion and give businesses the tools they need to succeed.
Toronto's helping hand to businesses include ShopHere, which brings together over 500 volunteer web developers, to help businesses and artists build and promote their own Shopify online store at no cost. The BusinessTO Support Centre is available to help businesses apply for various levels of government assistance. The city has created a plan for businesses to re-open with curb side pick up which includes temporary parking pick up zones and curb lane pedestrian zones. Our Digital Main Street is supporting Toronto businesses with resources, connections to digital vendors, online learning and virtual assistance is available to businesses at no cost.
This has been a very difficult time for the business sector, individuals and the health care system. But Toronto is a very resilient city that has weathered various recessions and world economic shocks. It's residents come from all over the world and bring with them the talent and tenacity to build and re-build. My office along with my local federal and provincial counterparts will be there to answer any questions, advocate for less red tape and make sure our BIA members have the tools and policy they need to recover and prosper. Please give us a call at 416-392-1371 if you have any questions or think we can help. Be safe.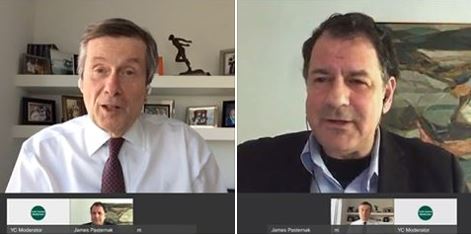 For those who missed our recent York Centre Town Hall with Mayor John Tory, the video can be found here. https://www.facebook.com/PasternakTO/live
Direct link: https://www.facebook.com/PasternakTO/videos/vb.179446022145895/1130528890638145/?type=2&theater