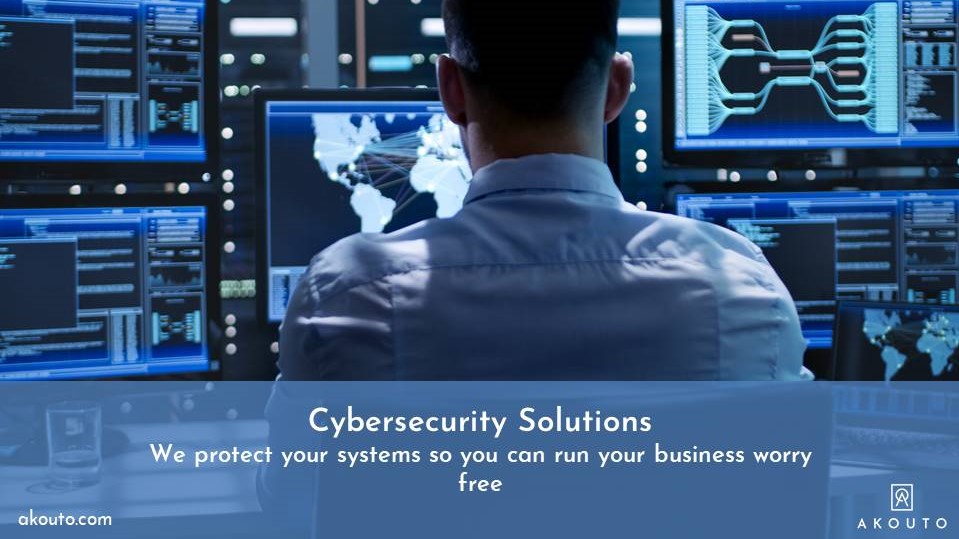 January 01, 2020
Based in DUKE Heights and with over 25 years of experience in IT security, Akouto provides managed cybersecurity solutions specifically designed for small and medium size business. Many small businesses simply don't have the resources for enterprise-grade solutions even though they share many of the same risks. Akouto's business objective is to provide enterprise grade cybersecurity features at affordable prices.
Cybersecurity is often poorly understood and many businesses are unaware of the legal responsibilities of protecting client data and financial costs of unplanned downtime caused by a data breach. Phishing emails, ransomware and malware have made it more difficult and complex for businesses to stay ahead of the daily online threats.
Akouto works with their clients to simplify the process and provide a cybersecurity solution that fits the clients' business needs. Their solution is actively monitored by cybersecurity experts who regularly identify threats and work to quickly contain and resolve issues so that their clients can focus on the task of running their business.
To learn more about how to protect your data and to take advantage of Akouto's exclusive promotion for the Duke Heights BIA community, contact (416) 828-5968 or email Akouto at info@akouto.com.