August 01, 2018
The DUKE Heights BIA is working with the Planning Partnership to propose improvements on the major streets and intersections in the area. This journey began last year when we presented a 3-phase design and implementation plan which included new seating areas, street furniture, garbage and recycling bins, bike racks, flowering bushes and many additional trees. The first phase has been implemented with a focus on improvement along Keele Street and Finch Avenue West.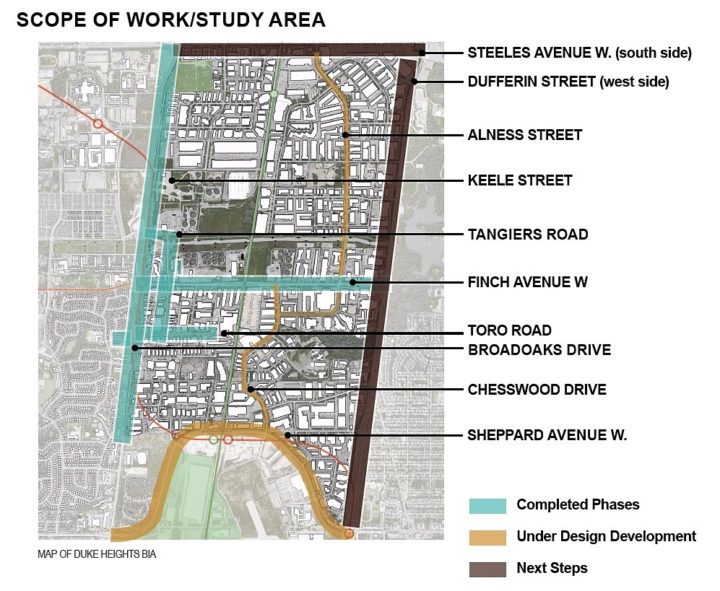 We are now into the next phase of the plan, which includes streetscape improvements, neighbourhood beautification and tree strategy for Sheppard Avenue West from Allen Road/ Dufferin Street to the Tuscan way along with pilot plans for Duke Heights intersection parkettes. A public consultation meeting was held on July 25th, 2018 for sharing the design strategy and the future steps.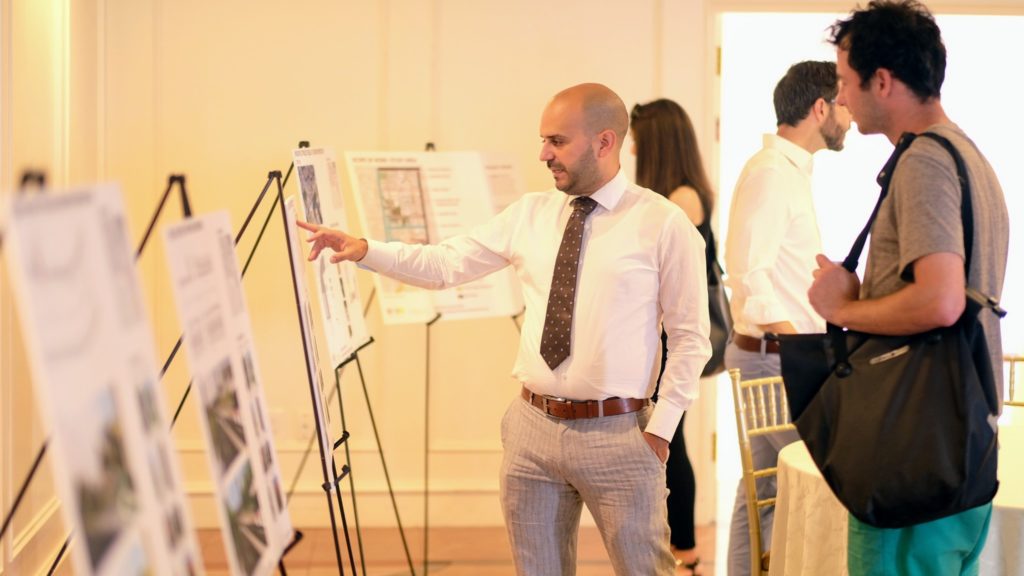 The project is intended to lead the area to several opportunities.
• Greening: Significant opportunities for planting and greening in a meaningful way
• Connectivity: To achieve a steady rhythm of tree planting and sidewalks, to really define the street edge and to better separate the sidewalk from the street
• Placemaking: To create small, but frequent moments of respite and pause within the pedestrian realm; to promote a different pace and use by people.
The design concept will go under construction very soon preserving the essential commercial vibe of the area while introducing elements for comfort, safety and year-round interest.
These improvements are a catalyst for development in the DUKE Heights area. The strength of the community was evident in the project consultation. The new public reflects the community's voice and character.