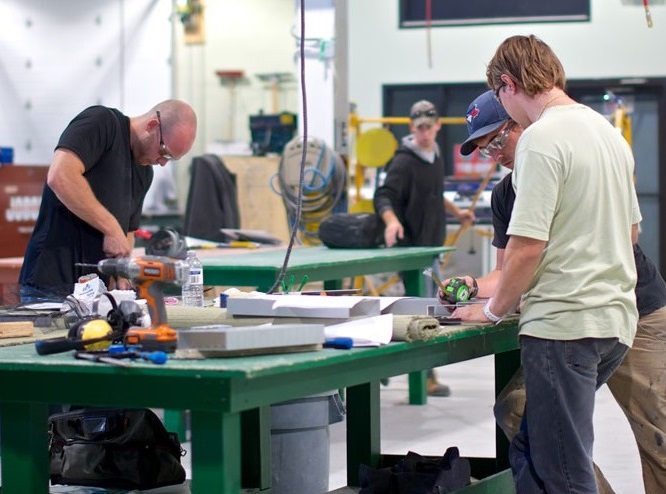 If you are looking to build a career in construction or endeavour honing your skills as a glazier, FTI Ontario apprenticeship training is for you.
FTI Ontario in DUKE Heights, formerly known as the Ontario Industrial and Finishing Skills Centre (OIFSC), provides apprenticeship training for architectural metal and glass technicians (glaziers) and industrial, commercial/residential painters.
Their training programs do not only Include theory and hands-on elements of those trade apprenticeships. They also offer health and safety training such as working at heights or WHMIS for their members. The same health & safety courses are offered to the International Union of Painters and Allied Trades (IUPAT) members.
Glaziers learn how to cut custom designed glass and master how to fabricate and install the framing that the glass is secured to. Not just windows, they also learn how to install glass doors and glass walls. Their industrial painters apply protective coatings to infrastructure, such as bridges and water towers, and the commercial/residential painters learn to apply decorative coatings, wallcoverings, and specialty faux finishes.
Courses offered by FTI Ontario include WHMIS, working at heights, hoisting and rigging, 0-8 ton crane, lead awareness, rough terrain forklift, powered elevating work platforms, ladder awareness, scaffold awareness and others.
Call 416-635-7300 ext. 112 or check out their website at ftiontario.com and their Facebook page at Finishing Trades Institute Ontario to learn more and discover the program that's right for you!